We went camping a few weeks ago, and in preparation for spooky season, we did some spooky reverse dye shirts!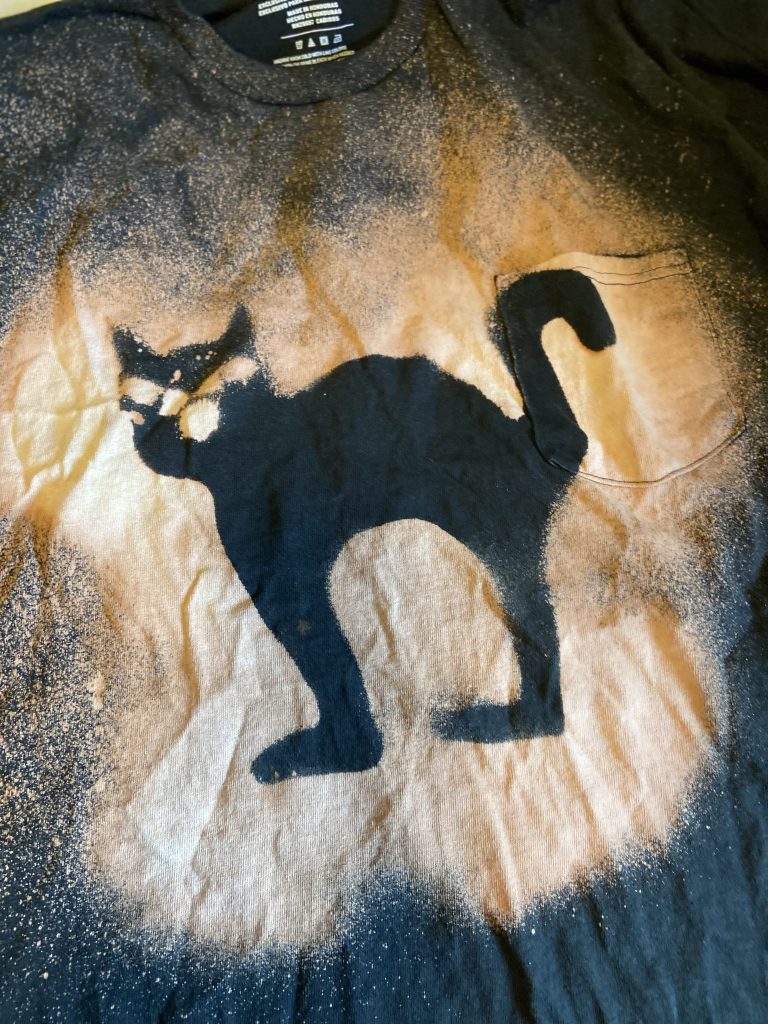 They were super easy and really fun to make. I got black t-shirts from Walmart for a buck each on clearance- woo hoo. Then we hit the dollar tree and picked up some wood outlines in Halloween shapes. You can find these with their craft supplies. I guess they are meant to paint. Then we took a spray bottle and filled it with some bleach and water. The ratio was about 2/3 bleach, one third water.
We had the kids design their shirts with the wood pieces and spray with the bleach mixture. The kids experimented with a fine mist and a more splash-like spray. I find the fine mist around the border of the shape gives you a more defined outline, and then we added splashes. Some of us more than others. I think it looks cool! But others in my family prefered the more uniform fine spray look. In the end, it all works and it's your preference!
Typically, if you're reverse dying, you'd want to then soak in a hydrogen peroxide/water solution. But we were not adding more color to it, so we rinsed in water and moved on with our lives.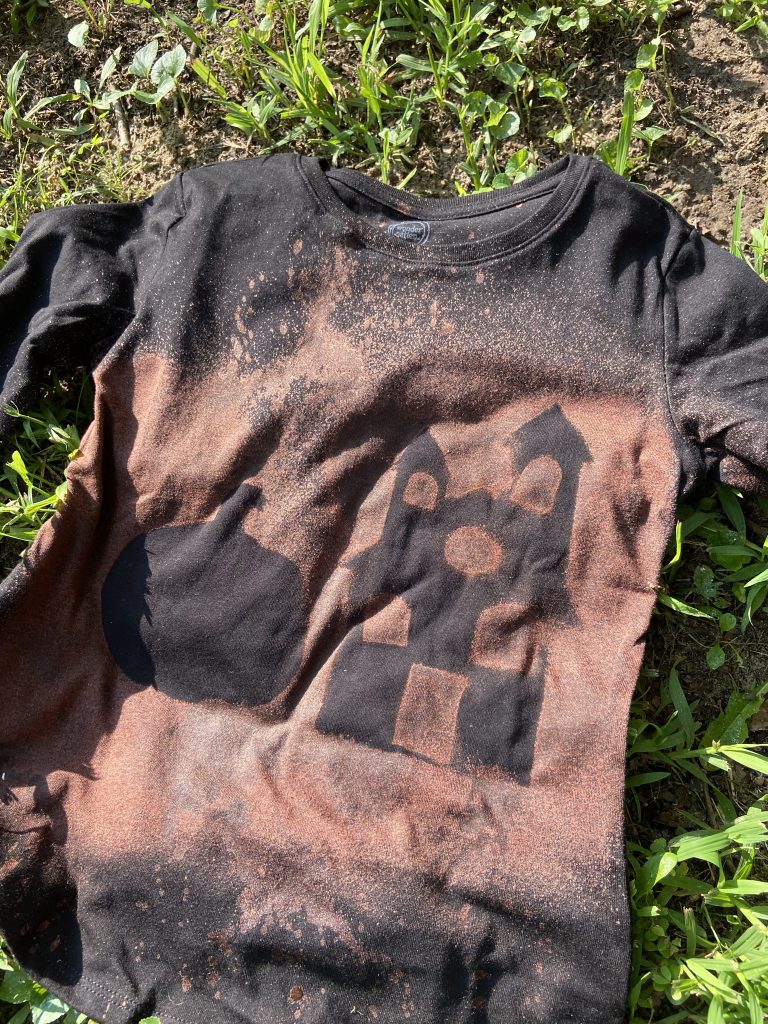 Above is what it looked like at first. We then hung them to dry and voila- beautiful spooky shirts!
If your shirt is not 100% cotton, you may have some variety in the color of your bleach. It may lift more gray than orange. STILL REALLY COOL THOUGH.
Even my parents got in on the fun!
All in all, really easy and really fun dye project that anybody can do.
Boo!