If you are looking for a simple, socially distant, safe family service project that literally any age child can do, here is a fun idea!
We made birthday cards for the Confetti Foundation, an organization that supplies birthday parties to children spending their birthdays hospitalized, in pediatric oncology units, or hospice care. This organization's impact is nation-wide, including in some of our own local hospitals.
Click here for information from the foundation about making birthday cards, including some instructions and where to send them. If you have very young children, you can even download and print out color-in birthday cards from their site!
Nick and Lucy really enjoyed this project. Nick, who sometimes does not want to participate in watercolor Wednesday, was very excited about spreading birthday cheer. I also loved hearing them discuss ideas and laugh and create together.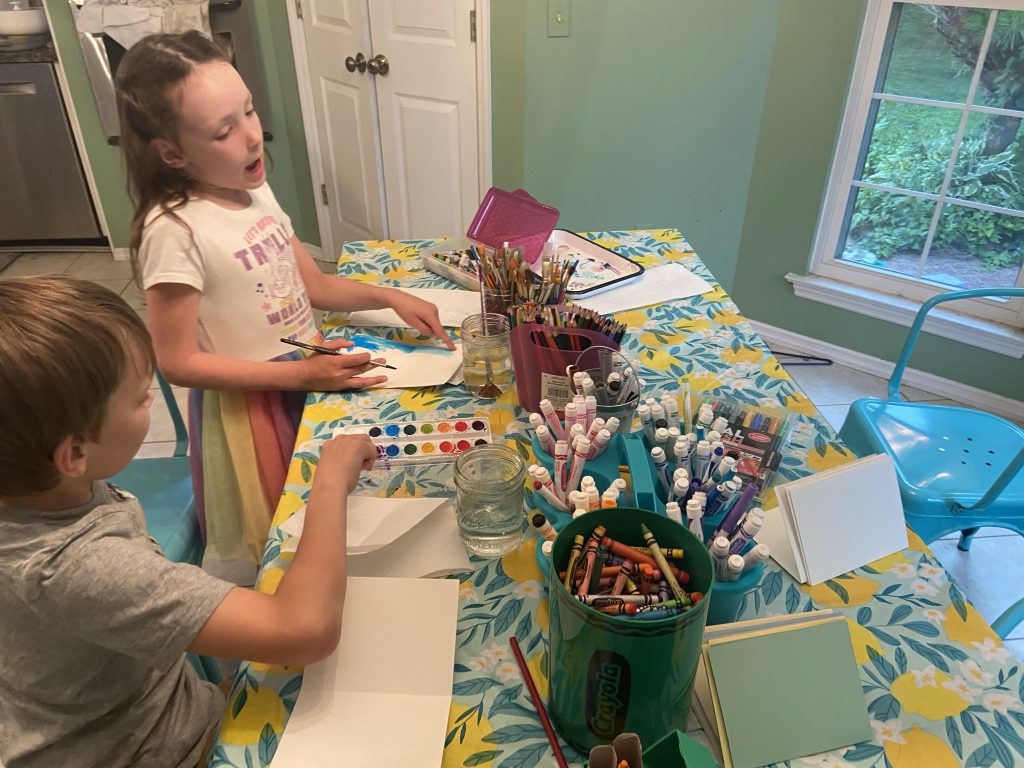 I know the power and impact that doing service together as a family can have on the family as a whole and on the individuals, so we make it a point to do service projects every week we are together. I am trying to share more ideas here! And I welcome your ideas please!