Despite being a super popular regional place for outdoor recreation, the kids have never actually been to Pere Marquette! I saw an Eagle Festival event on Facebook at the Lodge at Pere Marquette a while back. I had been hoping to attend the Alton Eagle Festival, but I didn't have the kids that weekend. So I settled on the Pere Marquette one. It was awesome!
Pere Marquette is an Illinois State Park. It's super popular for fall foliage viewing and for eagle watching. The hike up McAdams Peak is the most popular, but there are 12+ miles of trails at Pere Marquette.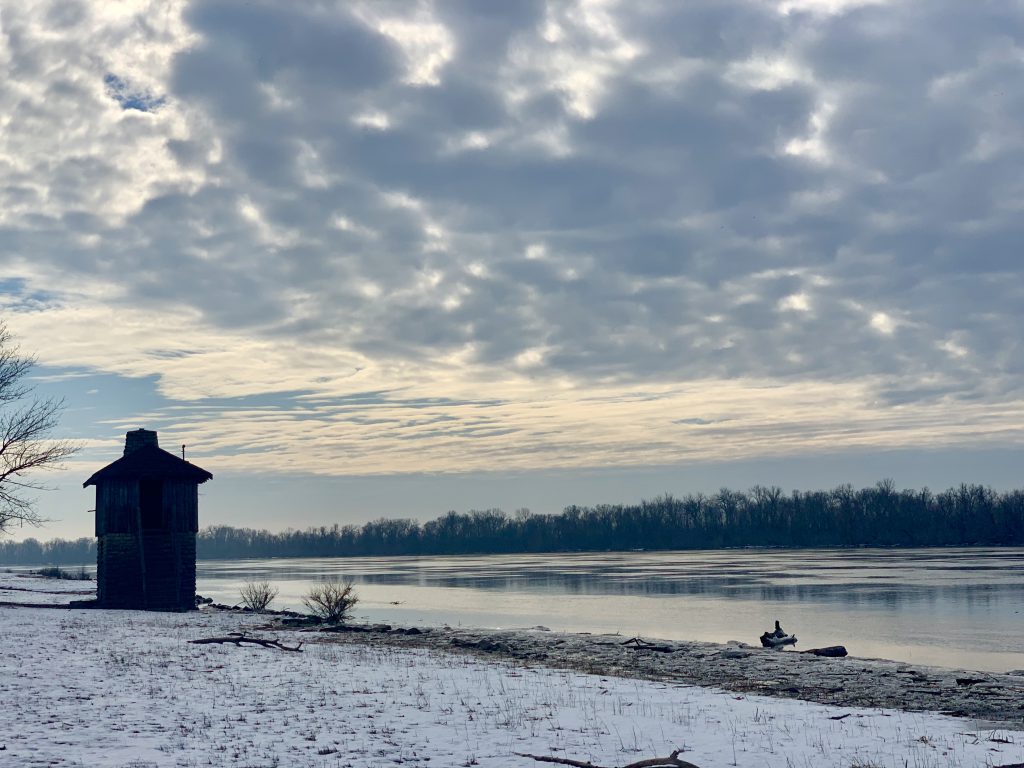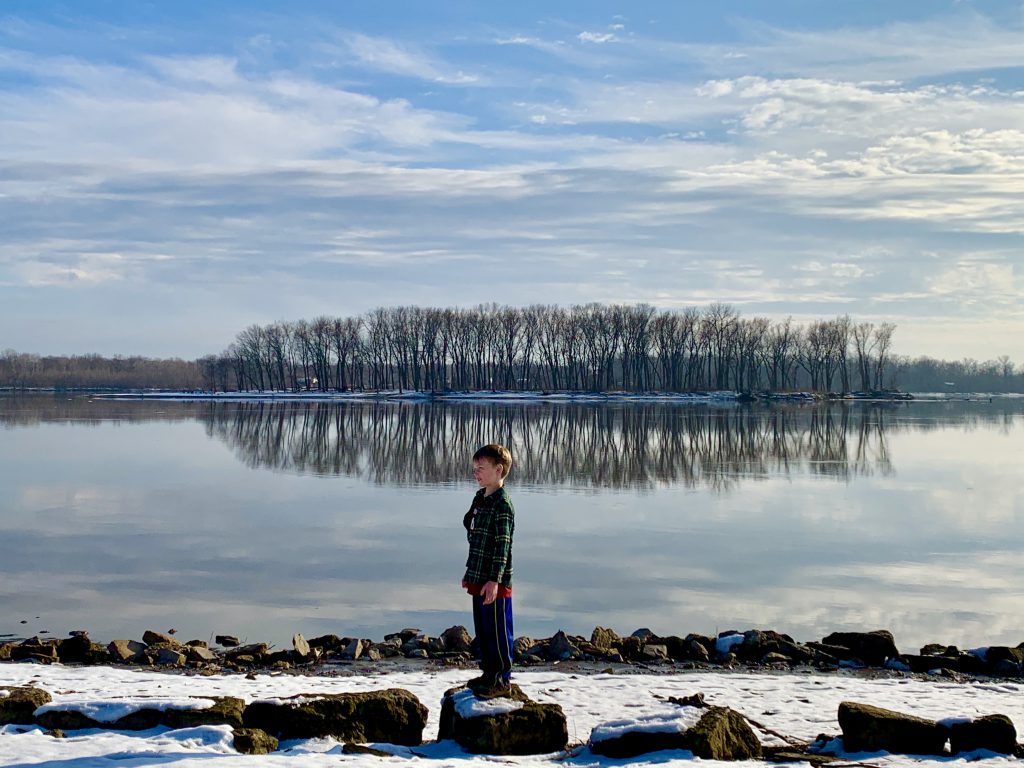 We spent our time hiking by the river looking for eagles. My oldest son loves eagles and has for a while. He was even an eagle for Halloween! He was thrilled to see some eagles in person. We even got to see an eagle flying over the water. It was so thrilling!
We did not hike up McAdams Peak at this time as we had originally planned because everyone was super hungry. I was afraid we would run out of time before our scheduled bird show. We arrived at the Lodge to eat and the kids were very impressed. You can stay there, of course, and they also have cabins. There is an expansive back lawn type of area that leads down across the road to the river. It was beautiful and my kids enjoyed frolicking out there in the sun.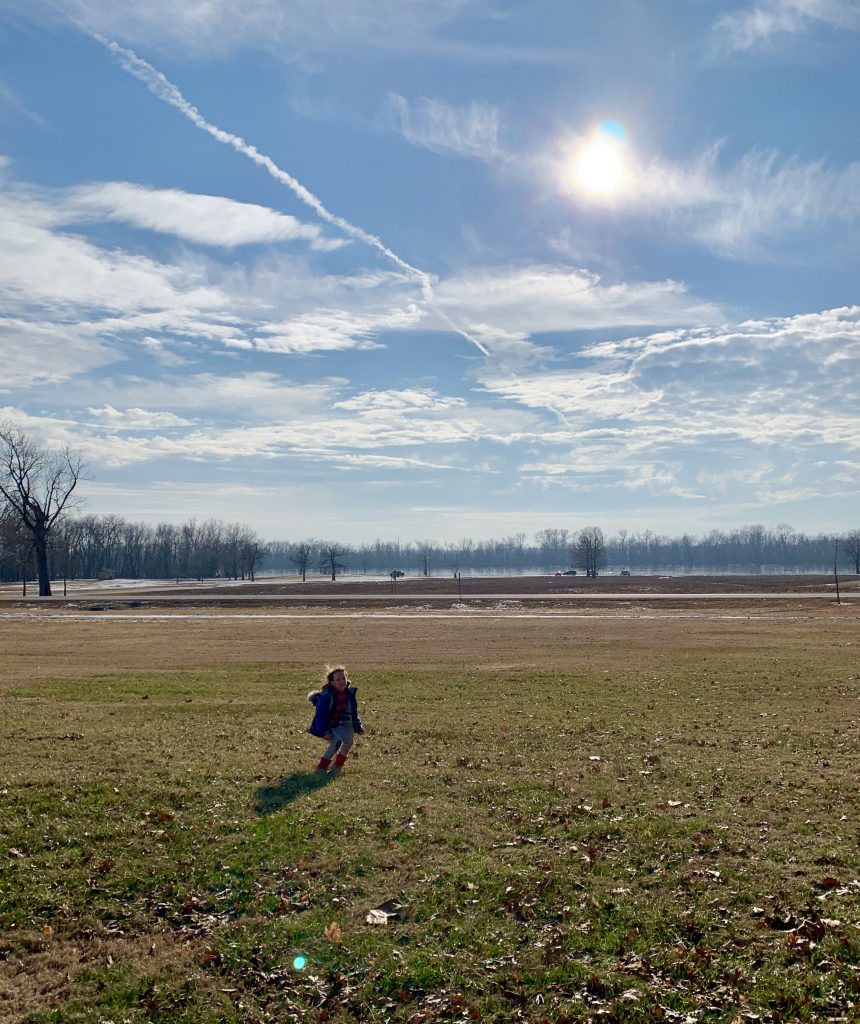 At the lodge, there is a restaurant on site as well. They have homemade fried chicken which was what two of my kids and I ate. It was delicious! Everything was great. But what was best was the atmosphere and aesthetic. It was very lodge-like in decor, but it was slightly upscale in furnishings, making my kids feel quite fancy!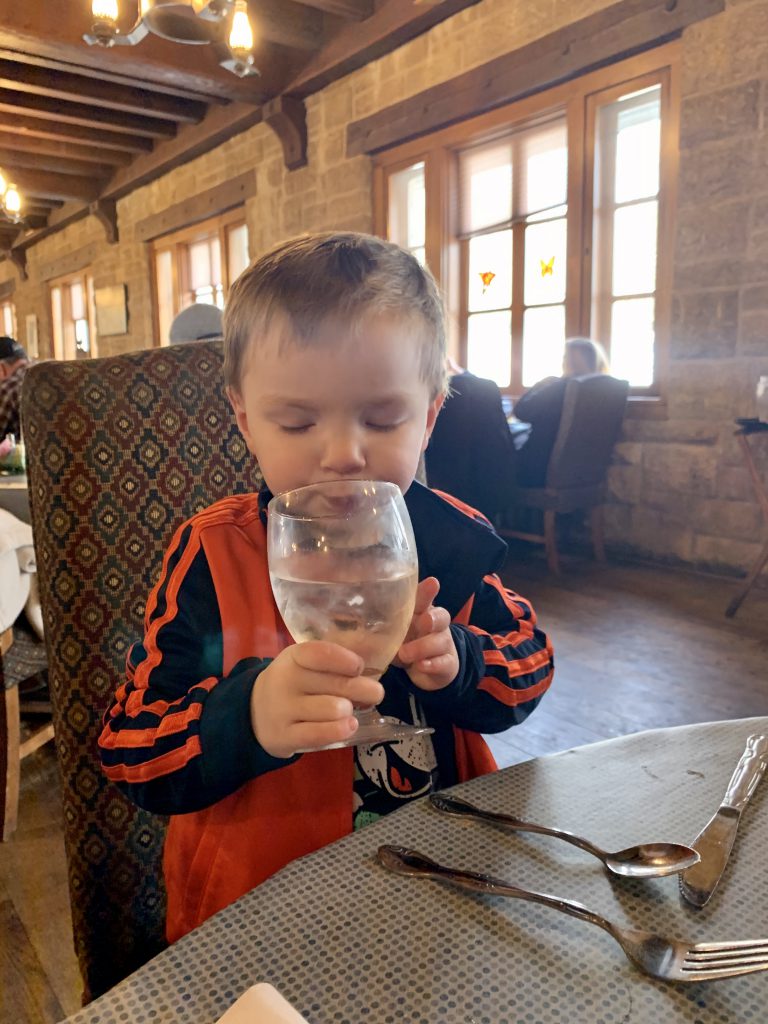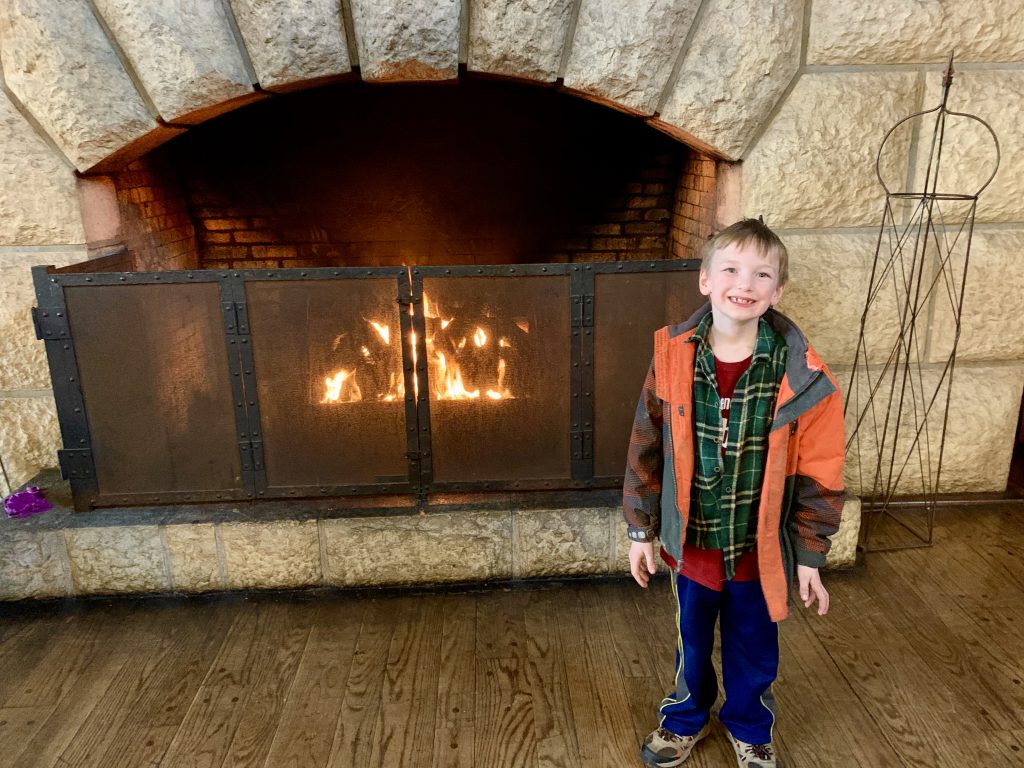 Afterward, we attended the bird show. It was put on by the World Bird Sanctuary in Eureka, MO which is one of our very favorite places- highly recommend! The kids were in awe of each of the majestic birds, especially the eagle.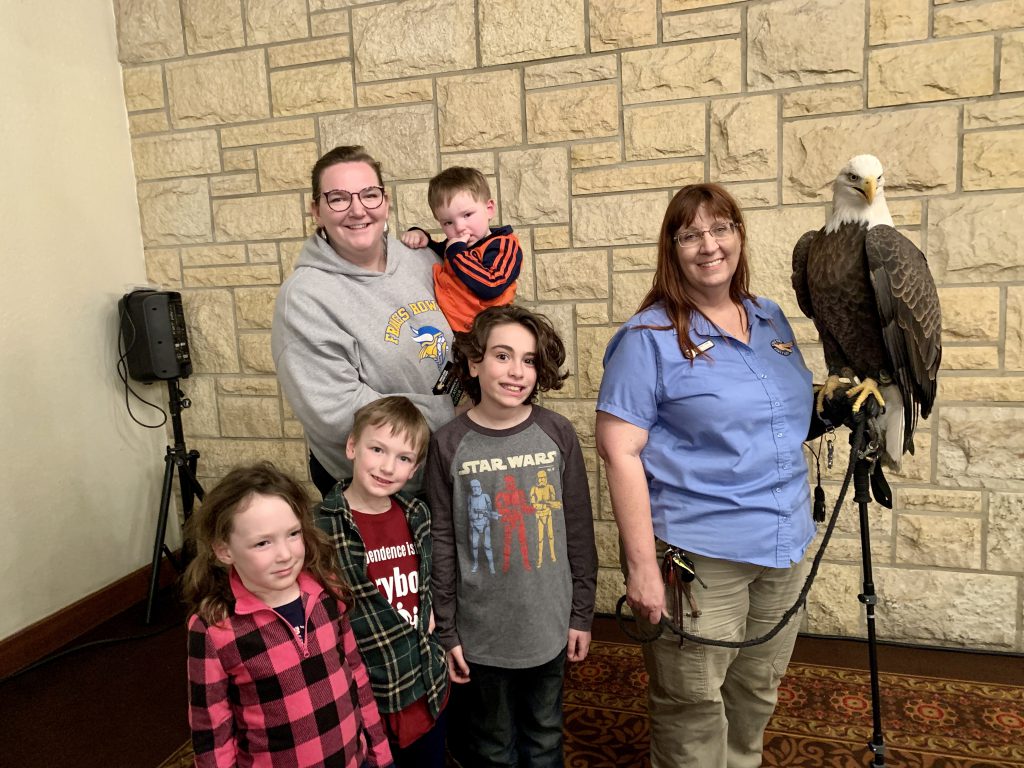 It was a very pretty day for January especially, so we spend more time on the grounds and the park. Scenic Drive was closed due to snow and ice, but we will need to return! After we left the park, we headed down into the town of Grafton and explored a little more.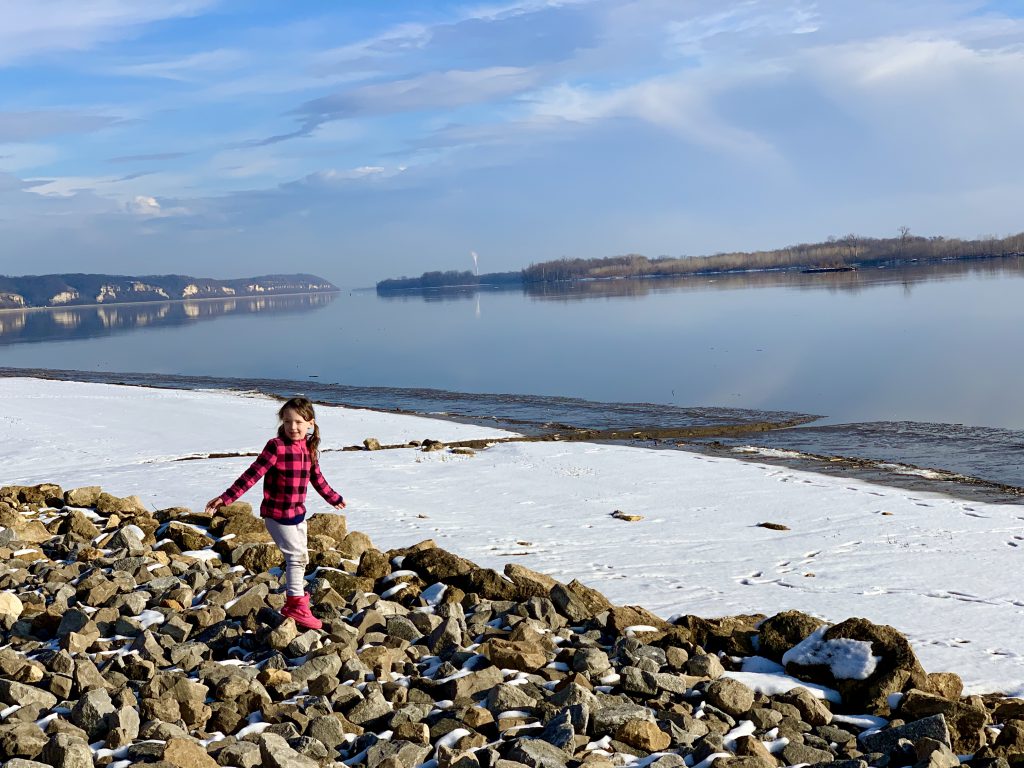 This was less of a hike and more of a river walk, but we still counted it. I will let you know when we return to conquer McAdams Peak! Have you ever hiked at Pere Marquette??