One of my hiking goals was to do all the trails in Babler. Babler State Park is very near where I live, and I go there often. However, I was tending to do the same trail over and over (looking at you, Hawthorn!). So I added completing every trail at Babler to my goals.
Babler Park is very close to St. Louis and is in the middle of suburbia, but it feels like a world away. I love hiking where I can't hear the cars. You would think in Babler that would be difficult to find, but it is possible! I appreciate this oasis of natural beauty so close to where my life happens. I like to hit it up after school on a weekday or on a busy weekend when I don't have time to go far away. But it's also a great destination park, with an awesome campground and plenty of pavilions and green spaces for an event. There's a lot of CCC structures in the park, which is beautiful and historic. They put on some cool programs as well. I take my kids to Babler Rocks! every year, and we are always picnicking in this giant field at the bottom of the hill where the Dogwood/Woodbine trail head is.
The Dogwood trail is my favorite in the park. Dogwood and Woodbine share a trail head and are often hiked together. These trails are notoriously muddy, so keep that in mind if you're bringing the kids. Dogwood has lots of ups and downs. There's an offshoot trail spur to see Babler Springs (beautiful!). We hiked this on Christmas day and had a beautiful time.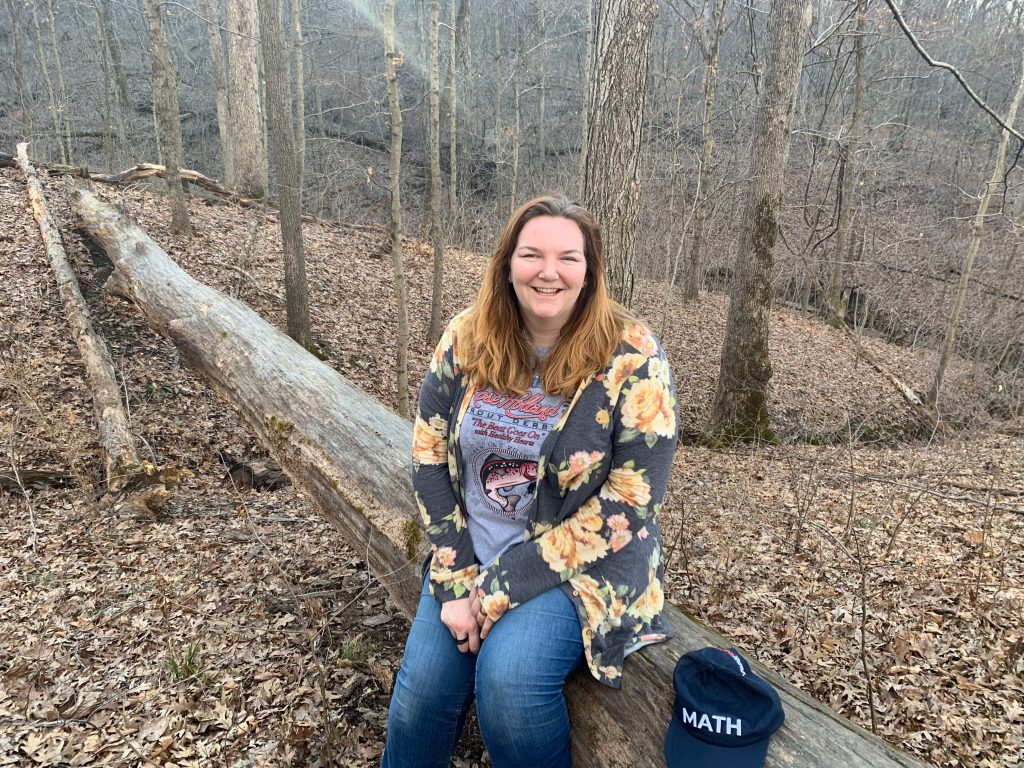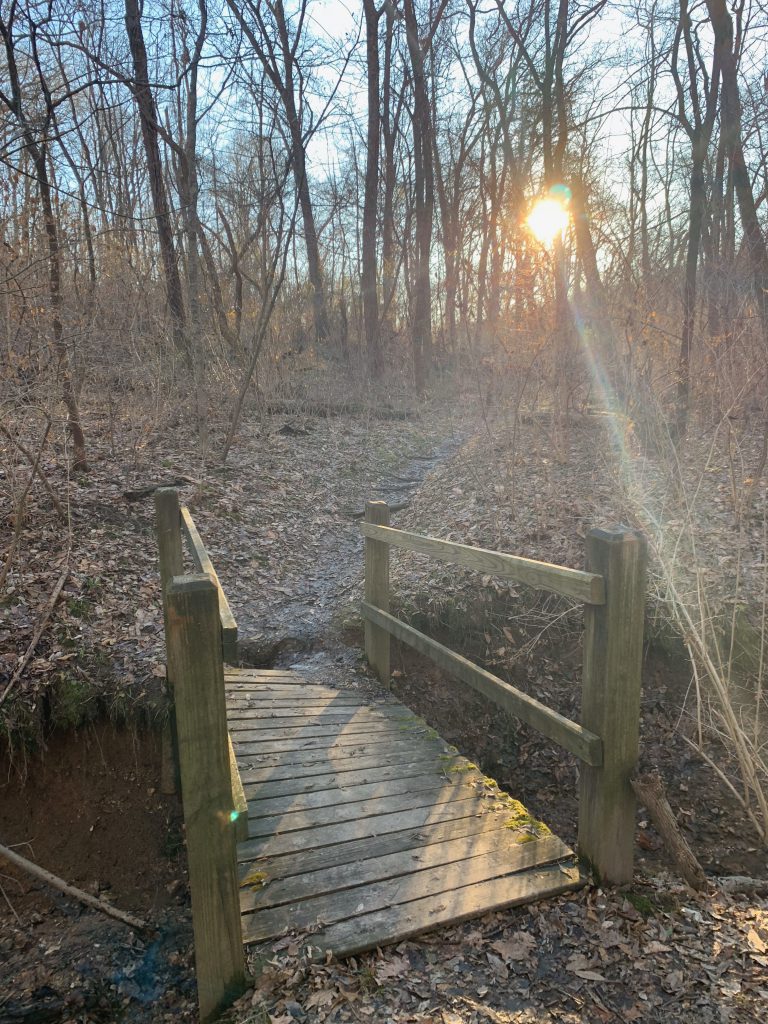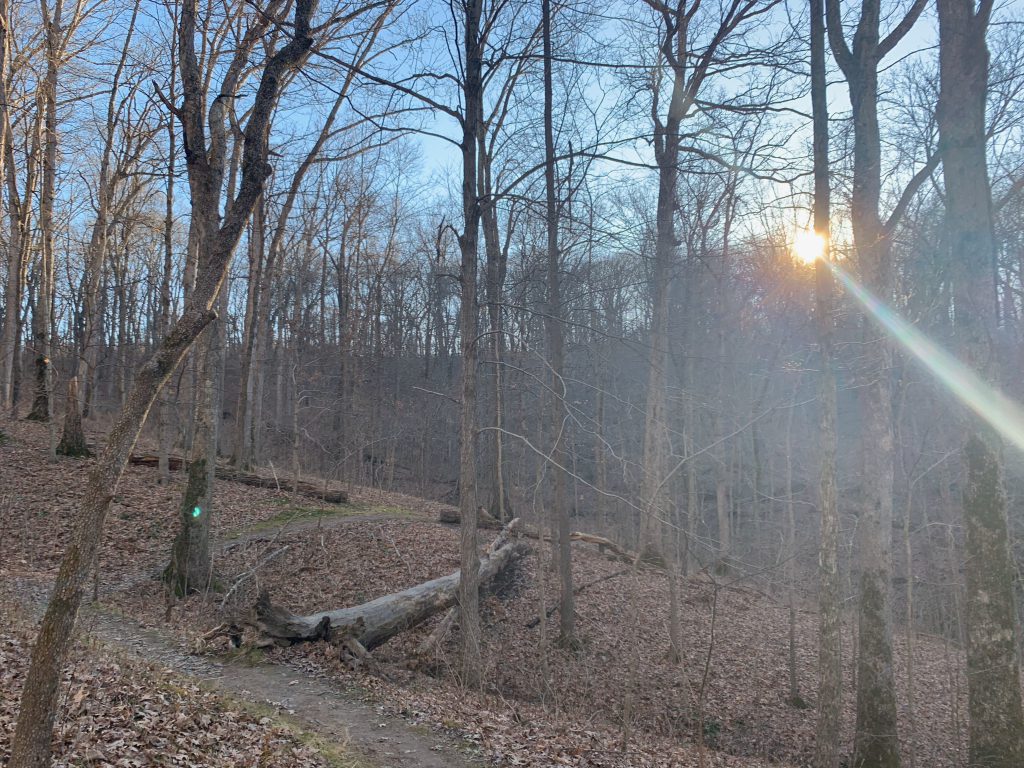 Virginia Day is another trail I love with my kids. Hawthorn is also super kid-friendly and offers pretty views, especially with the bare trees in the winter time.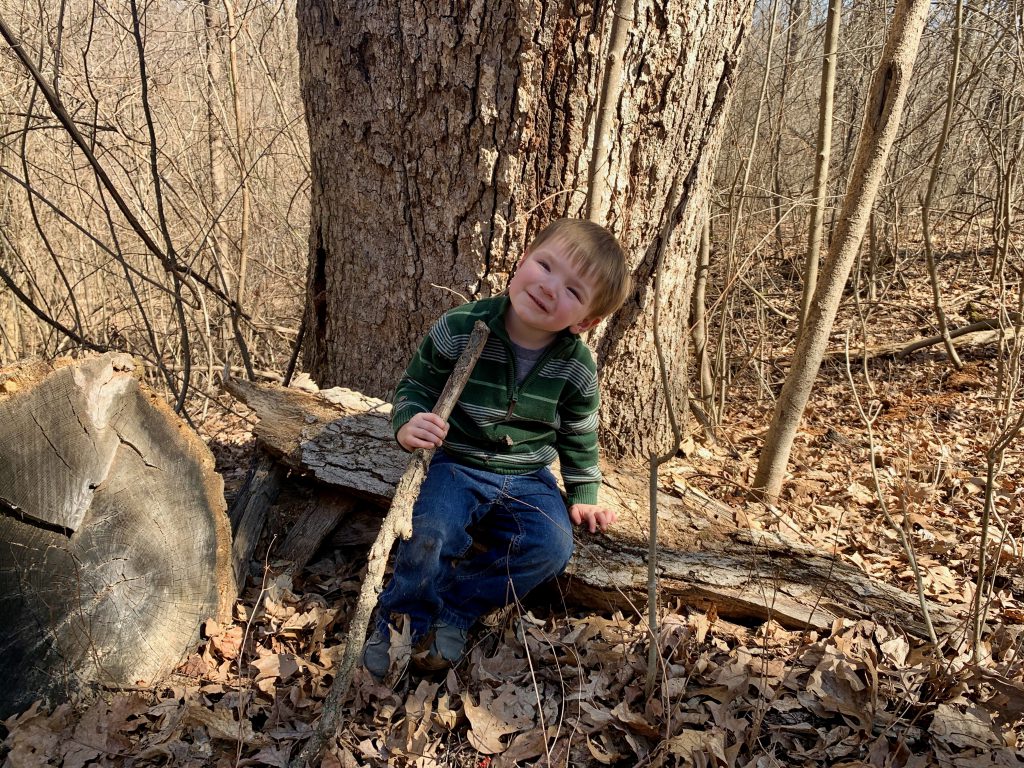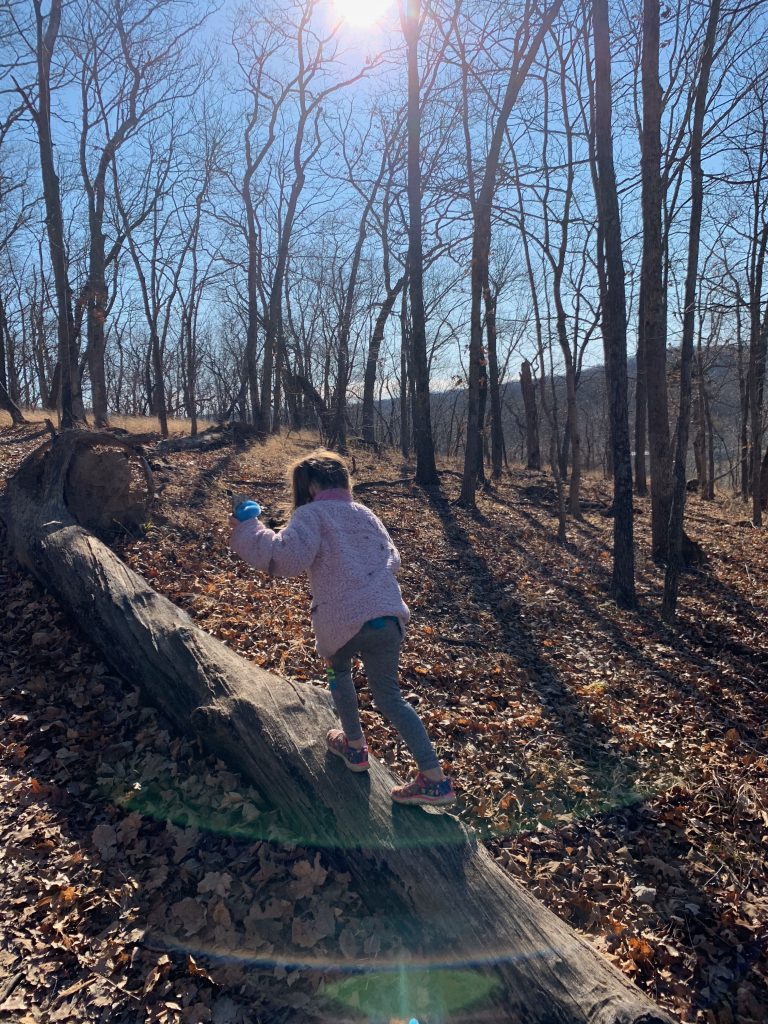 Babler offers a lot for families, kids, and individuals. And it's super convenient, which is one of the reasons it's one of my faves!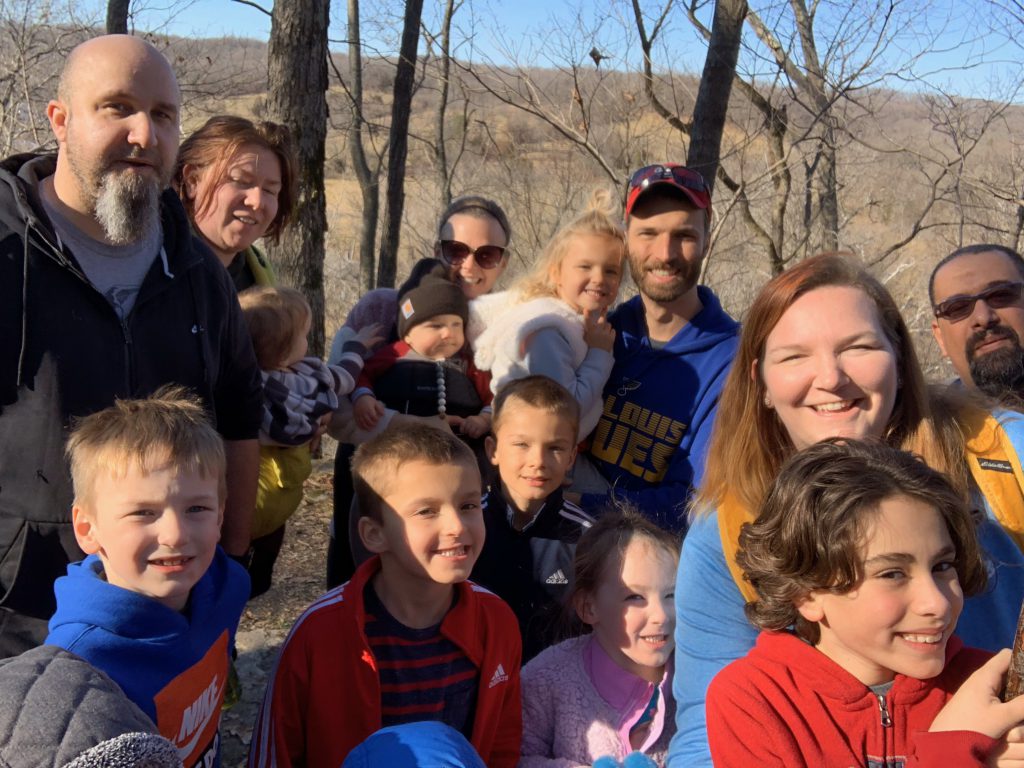 Trails and Our Ratings:
Virginia Day Nature Trail
1.5 miles with an access spur connects to the paved bicycle trail
lots of ups and downs, but nothing extreme- gets your heart rate up
spur off right at the loop beginning to see a couple old CCC structures- my kids love this