Ha Ha Tonka is a Missouri state park in Camden County and a true treasure of our state. With tall bluffs, scenic views, unique geologic sites, and castle ruins, it is a super unique and something for everyone adventure.
Being down in Camdenton at the Lake, I think some people overlook this park. But this is a destination in itself!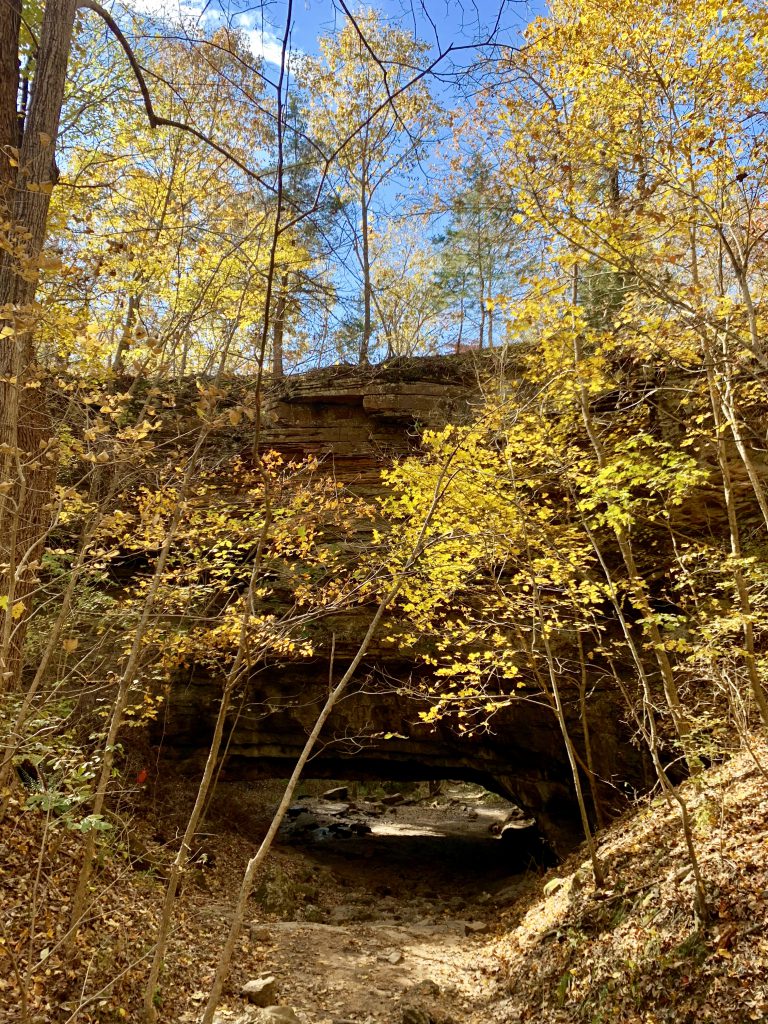 Ha Ha Tonka Quick Facts:
over 17 miles of trails
located at Lake of the Ozarks
Amenities include: picnic sites and shelters, kayak rentals, fishing dock, boat docks, a special-use camping area
This is a wonderful location for a fall hike because of the gorgeous scenic views. You really can't avoid it here- everything is beautiful!
The castle ruins are probably the number one attraction. The word "castle" is somewhat misleading, but it is probably the closest thing to a castle we have in the state of Missouri. It was a stone mansion built in the early 1900s by a wealthy family. It was later a hotel and then burned down in the 40s. The gorgeous stone arches and palatial window spaces do look very castle-like, and my kids were amazed.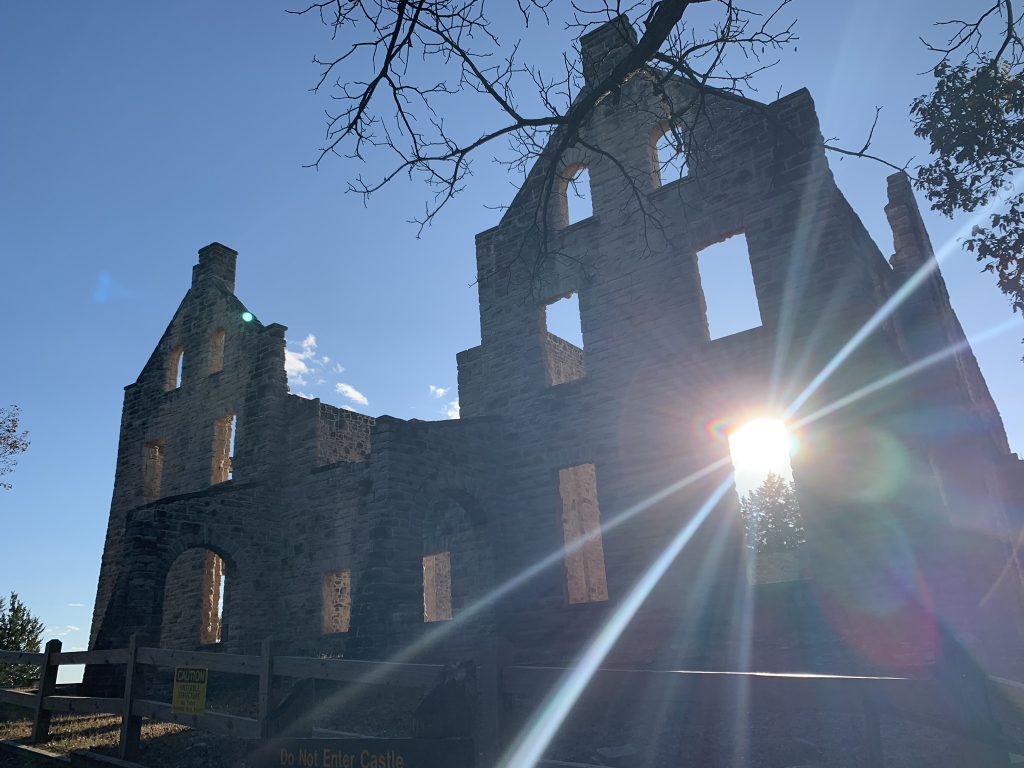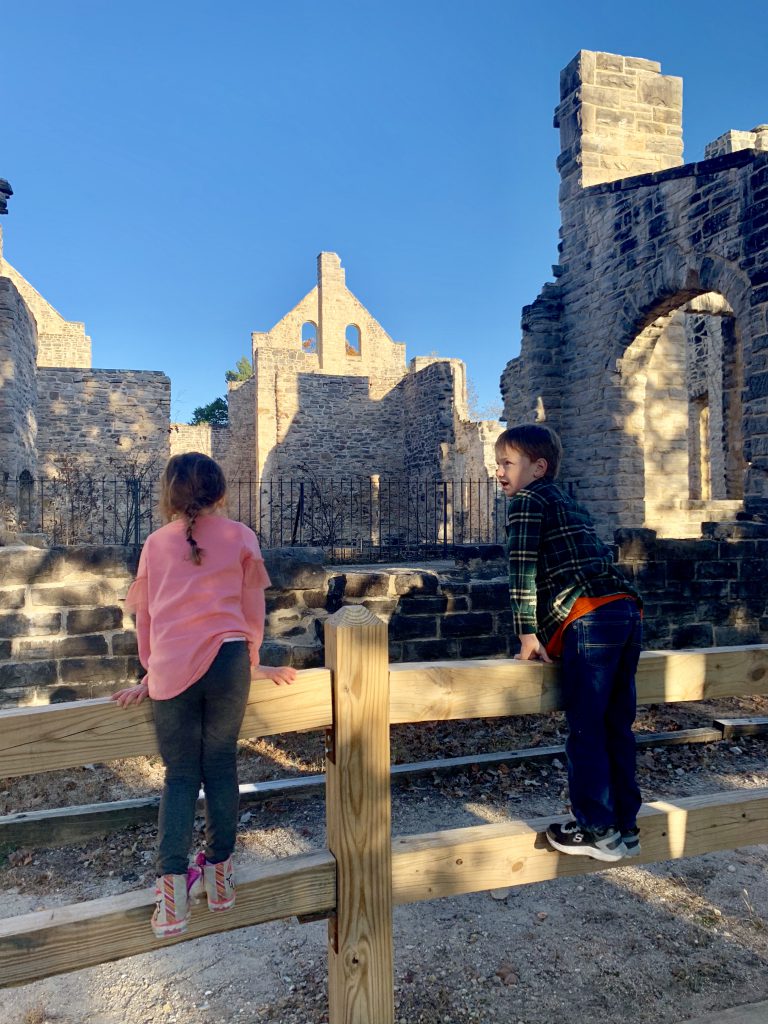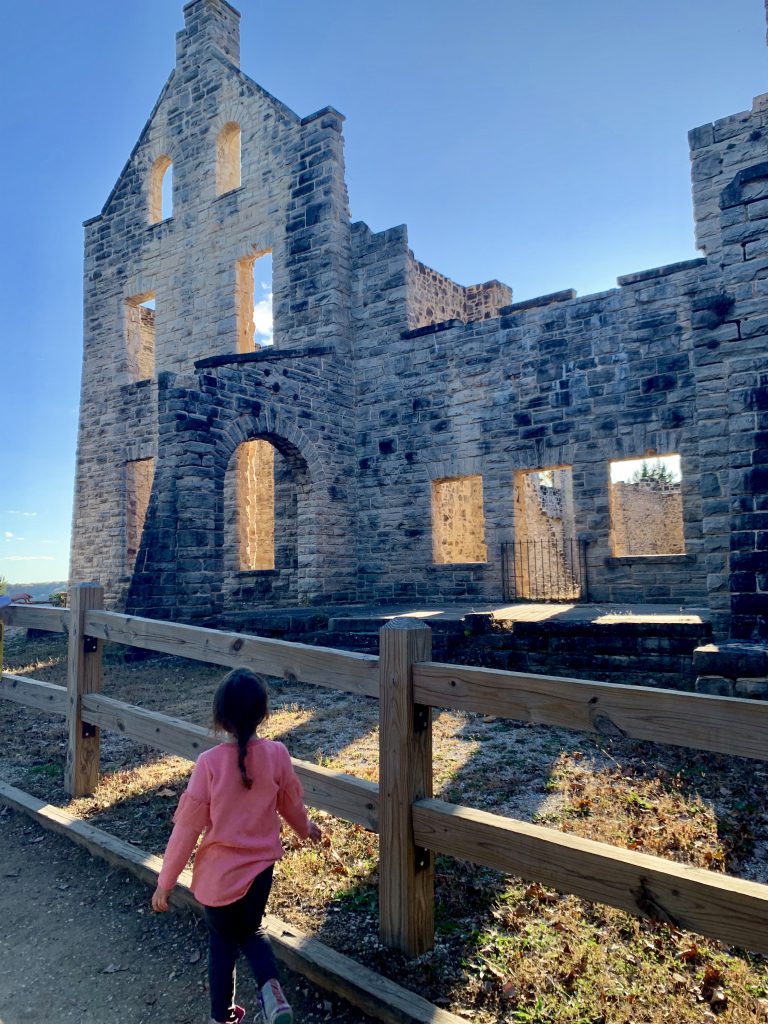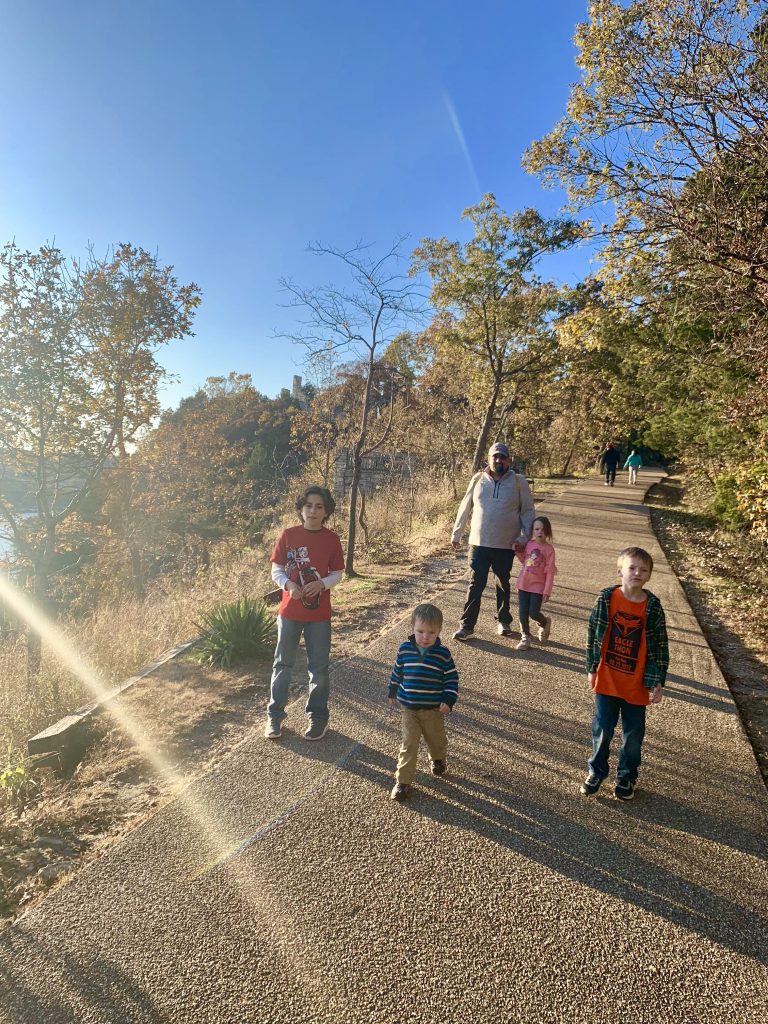 The trail to the castle ruins is paved and it is handicap accessible. It is also perched atop the bluffs overlooking the spring and lake, so it is an incredible sight. We saw tons of hawks flying right by us, and it was a really special moment for our family. The water tower is also there that you can hike up to and it is another pretty hike, but not handicap accessible.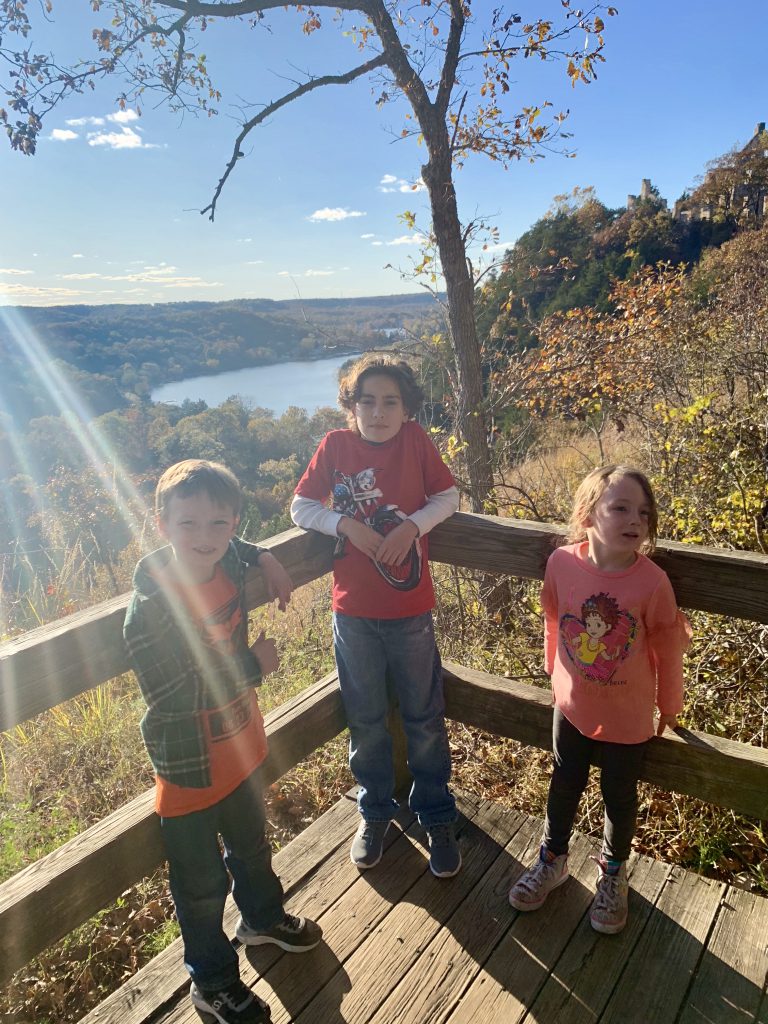 Another amazing sight is the spring. It's a beautiful hike with a wooden boardwalk alongside the spring and the Niangua arm of the Lake of the Ozarks. The boardwalk leads to the spring and then a 300-step staircase up the bluff which is also beautiful, but maybe not for everyone. You can turn around and go back down the boardwalk. There's also a small old millstone and some remains of an old mill. This was one of my kids' favorite hikes. They couldn't get enough!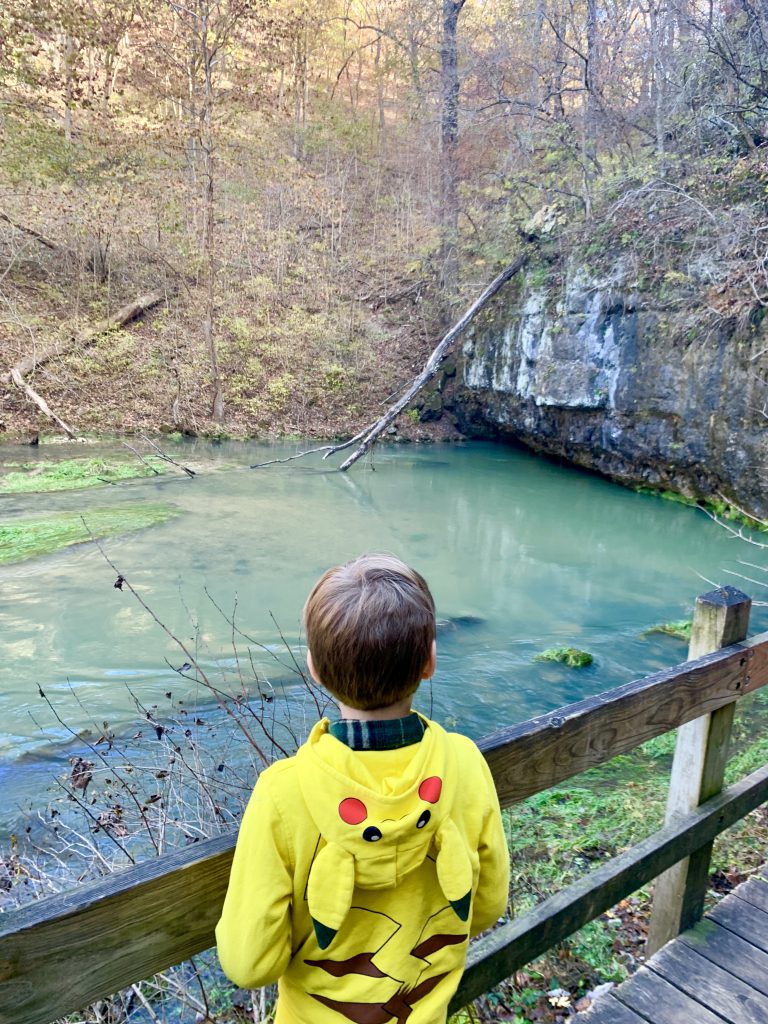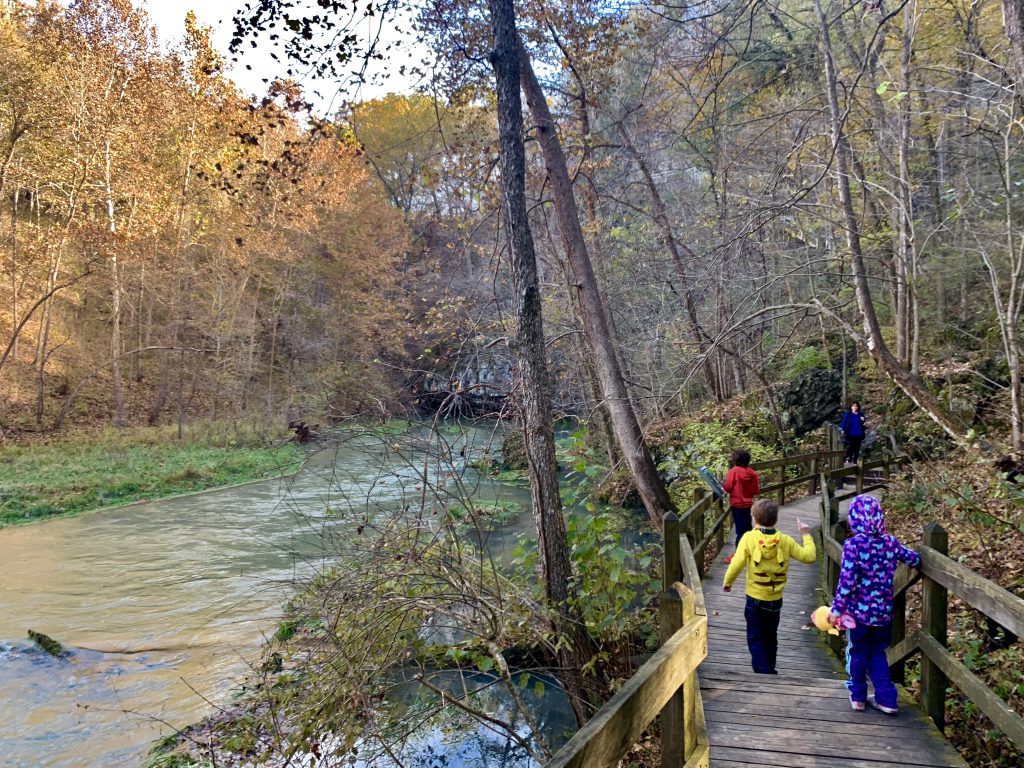 The most impressive geological wonder of the park in my opinion is the large natural bridge. There is a beautiful trail that goes down under the arch, down into and up out of a large sinkhole, and along the bluff, then back over the natural bridge arch. There are some drop offs, but it's still pretty kid-friendly.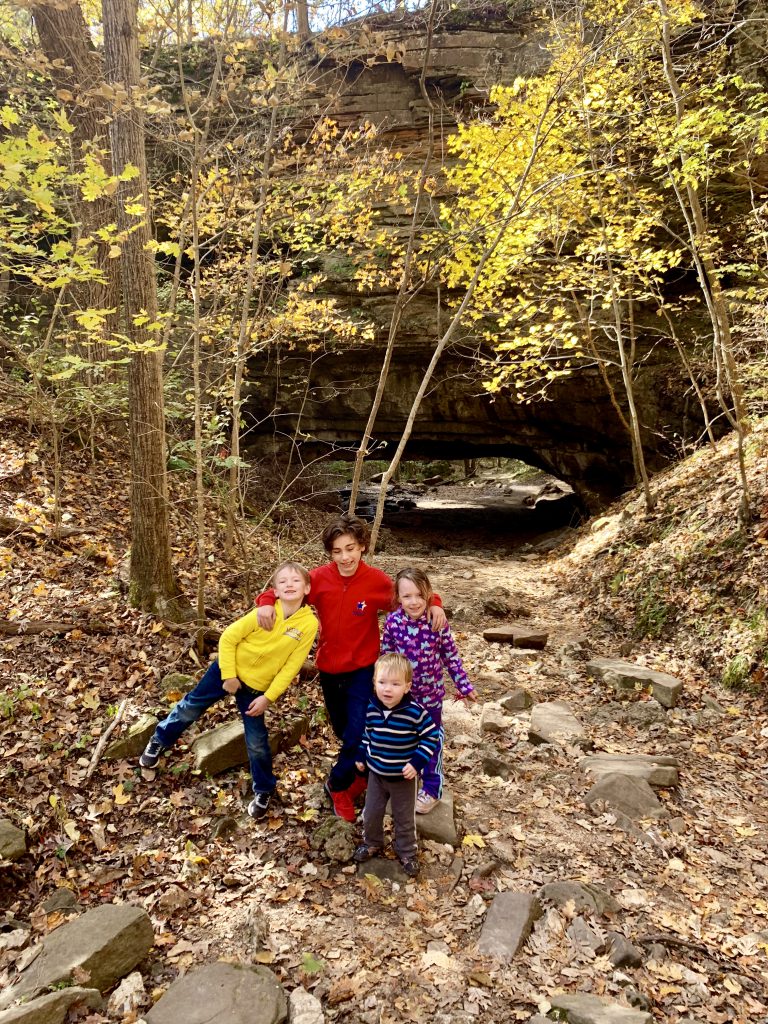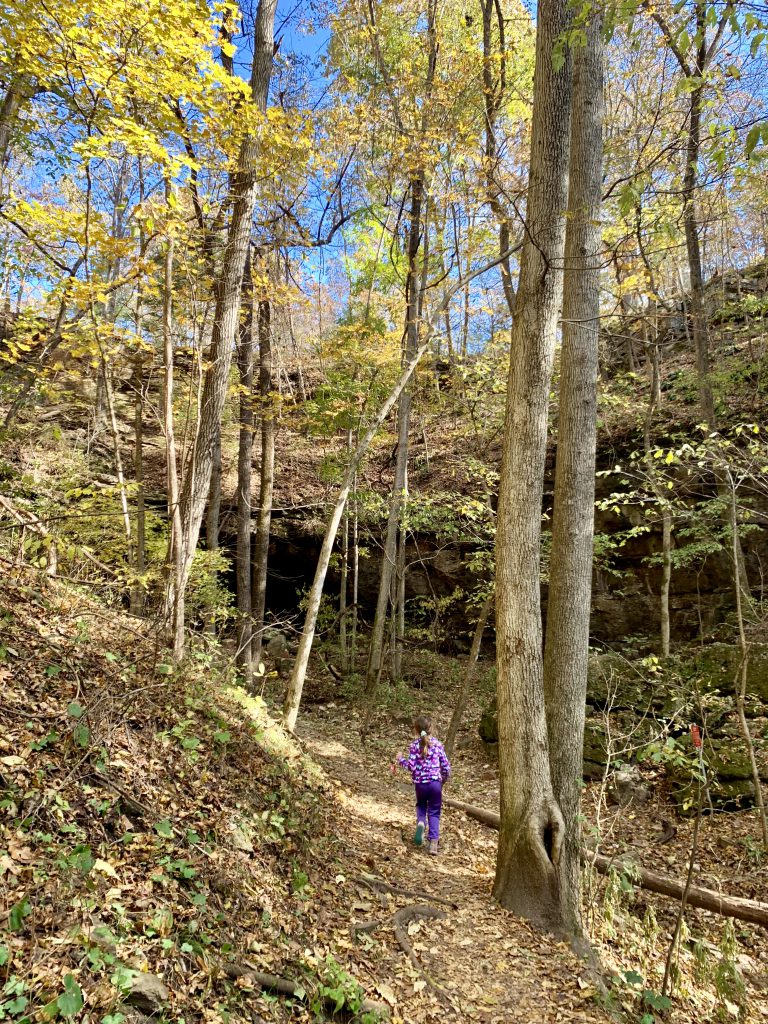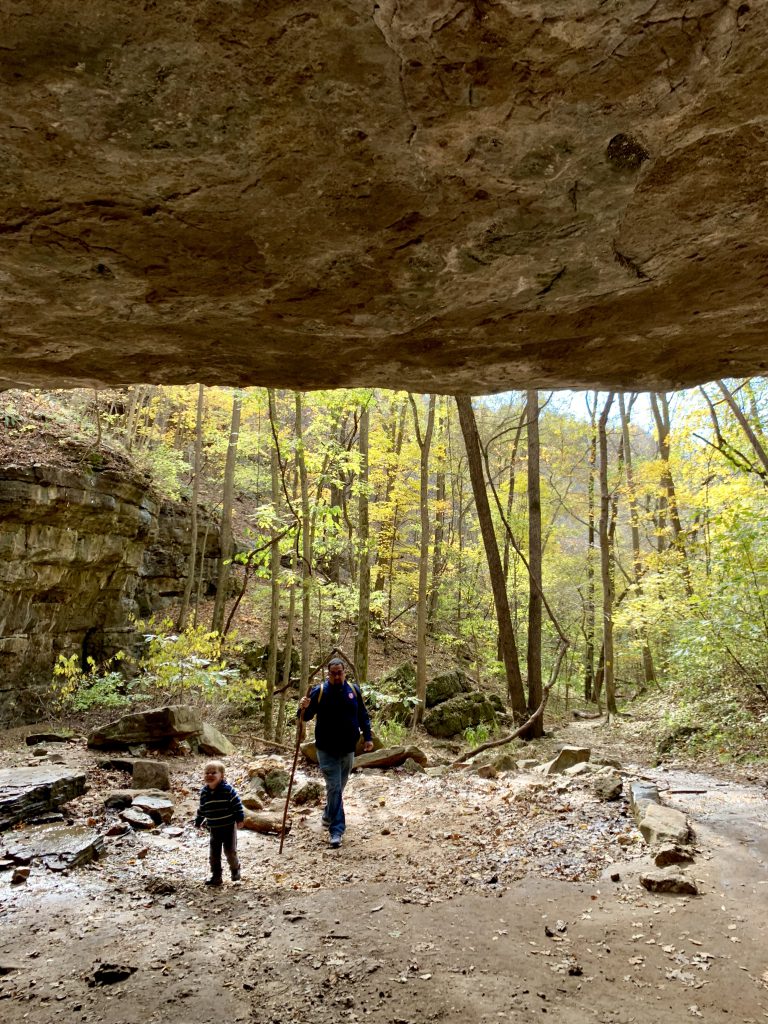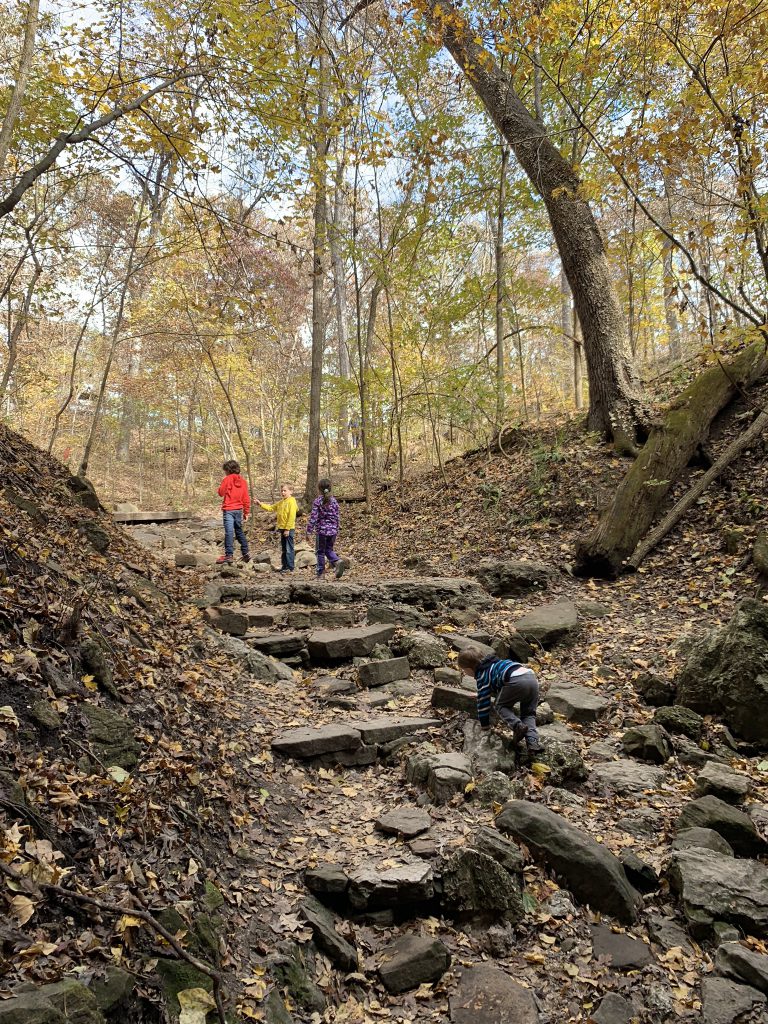 Another nice thing is that many of the trails connect. So you can really customize the length of your hike(s). I love this as we have kids who can be unpredictable when it comes to hiking. Some days, we're doing 6 miles and other days we can barely handle 1.2. 😀
We ended up grabbing a really good deal on Booking.com for a last minute time-share that wasn't booked right on the Lake. It was super nice and perfect for us! We spent the day at Ha Ha Tonka, and actually went back for more the following day. A perfect fall weekend!