You know that saying, "Rock bottom teaches us lessons mountain valleys never will?" Well, I like to say trout fishing teaches us lessons bass fishing never will. You feel me?
We got to take the kids camping and fishing this weekend on one of Missouri's trout streams. Did you know Missouri has a lot of trout areas, including red, white, and blue ribbon areas that support naturally reproducing trout? We've got both rainbow and brown trout here! You can also do trout fishing throughout the year, though the trout park seasons are March 1 through October 31, with a catch and release season through the rest of the year.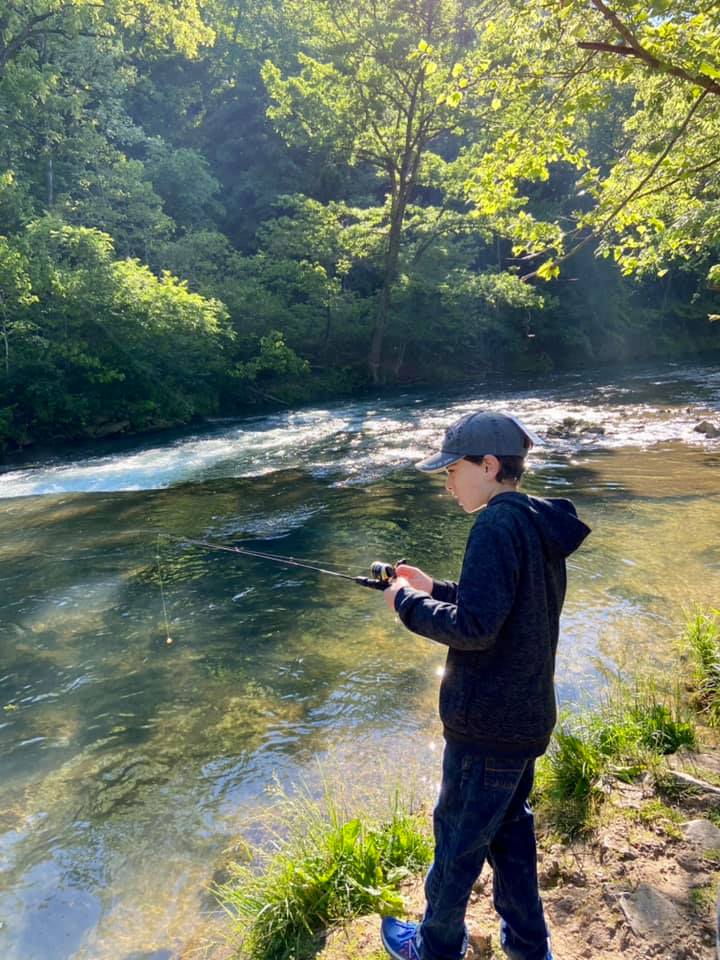 Trout fishing is different than other types of fishing, and it's my personal favorite! It's very fast-paced and a fun challenge. Speaking of, Mo Dept of Conservation and Trout Unlimited put together this Trout Slam. I think it's still going on, so if you're into trout fishing, check it out.
The challenge transcends generations. My dad's dad used to take him when he was little, then they took me when I was little, and now I take my kids.
It is a joy to watch my parents teach and help my kids fish! Jimmy doesn't fish for too long, but he does enjoy it. Nick probably enjoys it the most, followed by Rami and Lucy.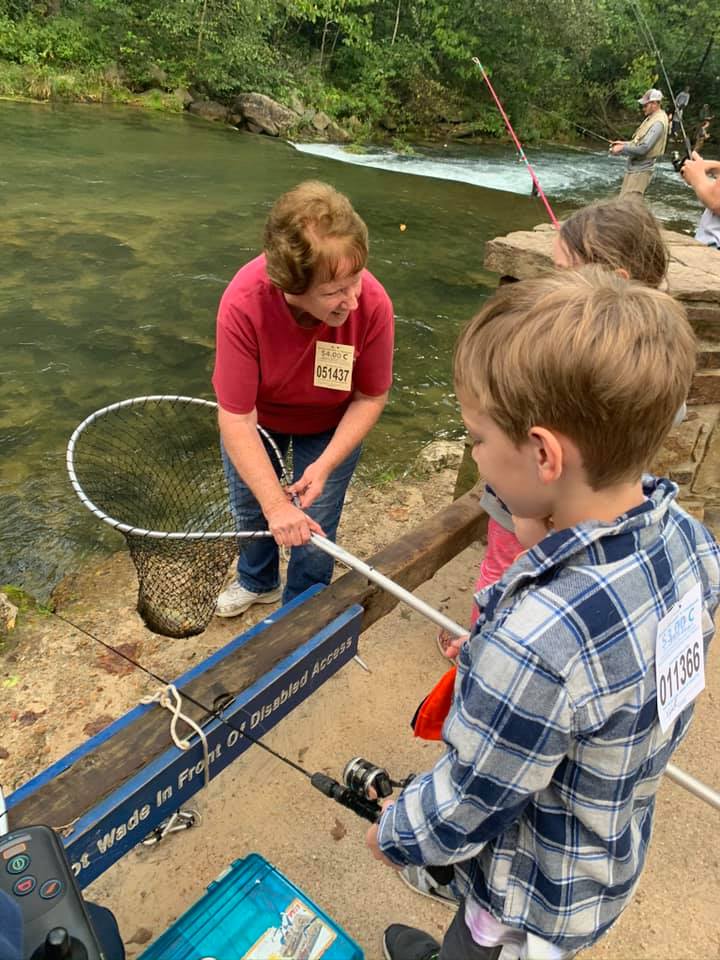 Something else I love about taking them fishing is the lessons they learn about perseverance, patience, and personal responsibility. Nobody can do it for you. And if you want to catch a fish, you have to try and try until you do. You have to plan and make choices. You have to be patient. You cannot compare yourself to others. It's all kinds of wisdom wrapped up in one activity.
I'm proud watching them work through these things. They may struggle or get frustrated, but when they are successful, it's awesome. And when they are not, it's awesome. It's awesome to hear them reflect and say, well next time I'll do this or that. Next time. They don't give up. They're ready to go back next time.