We didn't really choose South Carolina; South Carolina chose us. 
When we were looking for a spot for our summer vacation, we had one specific week to do it.  I have been planning a trip to South Dakota for three years and have never gotten to take it.  So I was ready for South Dakota!  However, Kareem really wanted to go somewhere with a beach.  I started pricing them out to compare some beach locations with South Dakota, and there were three pretty affordable beach locations- Georgia, South Carolina, and Virginia.  These were about the same price as South Dakota.  We eliminated Virginia, thinking we will do that when they're older.  We hemmed and hawed and then…. Then an opportunity to go to a music festival in North Carolina came up, and the opportunity to stay with one of my oldest friends, well the decision was made for us.  South Carolina beaches, here we come!  
We drove from Congaree National Park near Columbia straight to the ocean. Our kids couldn't wait to see the ocean, despite the fact that it was rainy and evening time. We drove straight to Sullivan Island, not far from where we were staying. I chose this beach due to the proximity to where we were staying. We ended up visiting once more during our stay, on our final day in town. This is an upscale beach community, and you definitely feel that vibe visiting. Incidentally, this island is growing due to the way that the current carries the sand and the harbor prevents sand from being carried further south. There are many, many beach entries along the island. There is a coast guard tower here on the island as well. The beach was very quiet during both of our visits. The water was super calm, and we had some dolphins swim near us.
Something very important to note about the beaches at Sullivan's Island- there are no public amenities.  No public parking lots, showers, or restrooms.  So be prepared for that.  This is probably not one that I would visit again with children.  
We had the absolute pleasure of taking a boat out to Morris Island, an uninhabited barrier island very near a very old lighthouse.  While Sullivan's Island is expanding, Morris Island, which is south of the harbor, is eroding.  It was a very cool beach to visit, though it is wild and we did not do any swimming here.  We did, however, collect about forty pounds of shells!  Collecting shells was a primary goal on this trip. And the shells here on Morris Island were plentiful!  And a very diverse finding of shells, though there were lots of oyster shells here.  No swimming, but a beach definitely worth visiting!  Of course, no public amenities.  In fact, it is only accessible by boat.  On the way, though, you will see some amazing wild sights, including TONS of dolphins!  
Folly Island Beach is very close to Morris Island.  This was a great one.  It may not have been the favorite beach, but it was a favorite evening. We got to see a double rainbow here, and the sky was super dramatic as we were there in the late afternoon into the evening.  We saw the most spectacular sunset and were treated to some wildlife sightings here too, including dolphins and a manta ray!
While we did not encounter a ton of public amenities, there is lots of street parking and public restrooms and showers available. The county park has ample parking and other amenities available there as well, including umbrella rentals.  There are lifeguards at the county park beach area, though we were not down that far. There was a ton of beach space.  There is a pier, but it was under construction. 
Isle of Palms was our second beach stop.  This one is up the road from Sullivan's Island.  It is another wealthy community, but more down to earth than Sullivan's Island.  There are also PLENTIFUL public amenities here.  There is a pier and rental areas, playgrounds, a lot of very easily accessible public parking, many public showers and restroom.  We went to the public city beach, where there were many lifeguards on duty.  This was a very crowded beach, but probably one of our favorites.  We enjoyed the water and the vibe here.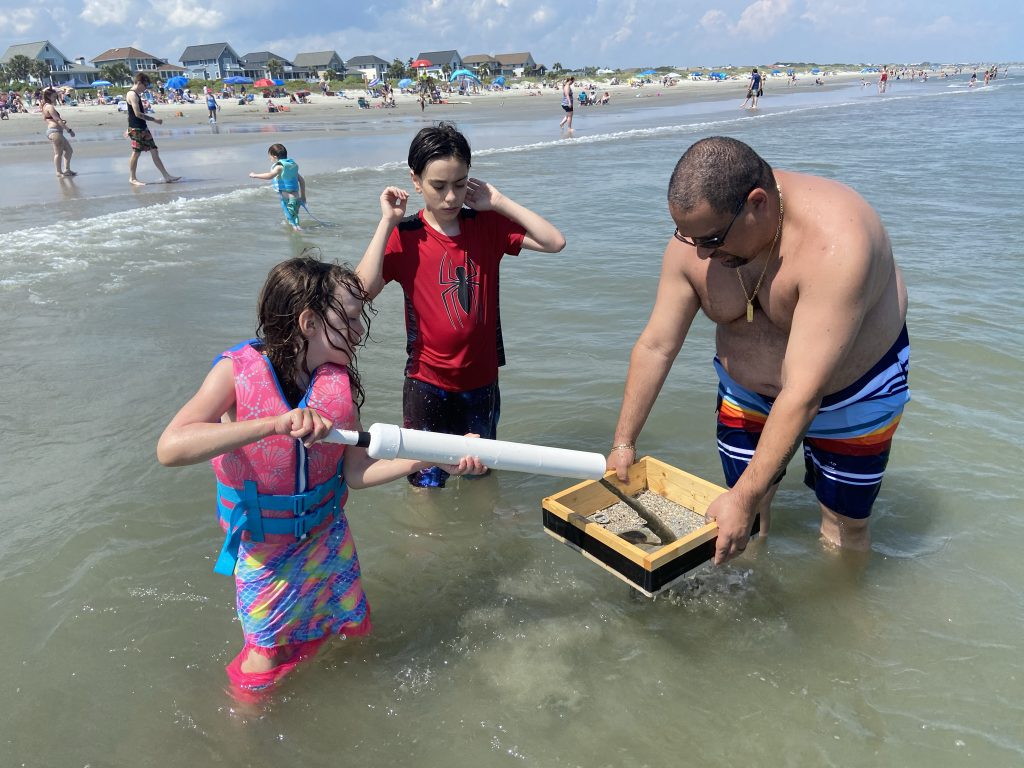 Ultimately, my recommendation for beaches with kids in South Carolina is ANY beach because you can't go wrong!  But as far as convenience and public amenities, Isle of Palms wins.  The uniqueness award goes to Morris Island.  The beauty award goes to Folly Beach!  There were two other beaches we didn't get to visit, but that are on our list- Kiawah Island and Botany Bay.  Til next time, Charleston!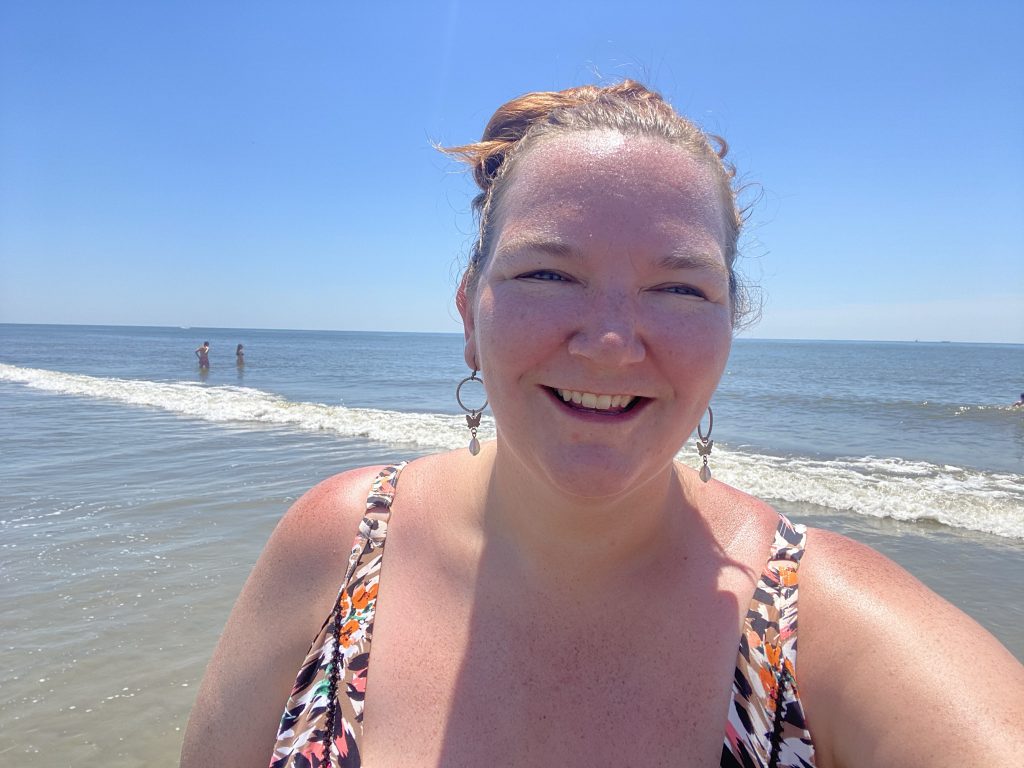 Hope you found this enjoyable and/or helpful!