Hughes Mountain is a small "mountain" in the St. Francois that rises about 380 feet above the Big River valley below. It features a short 0.75 mile one way trail up to the top of the mountain- but there's plenty to explore!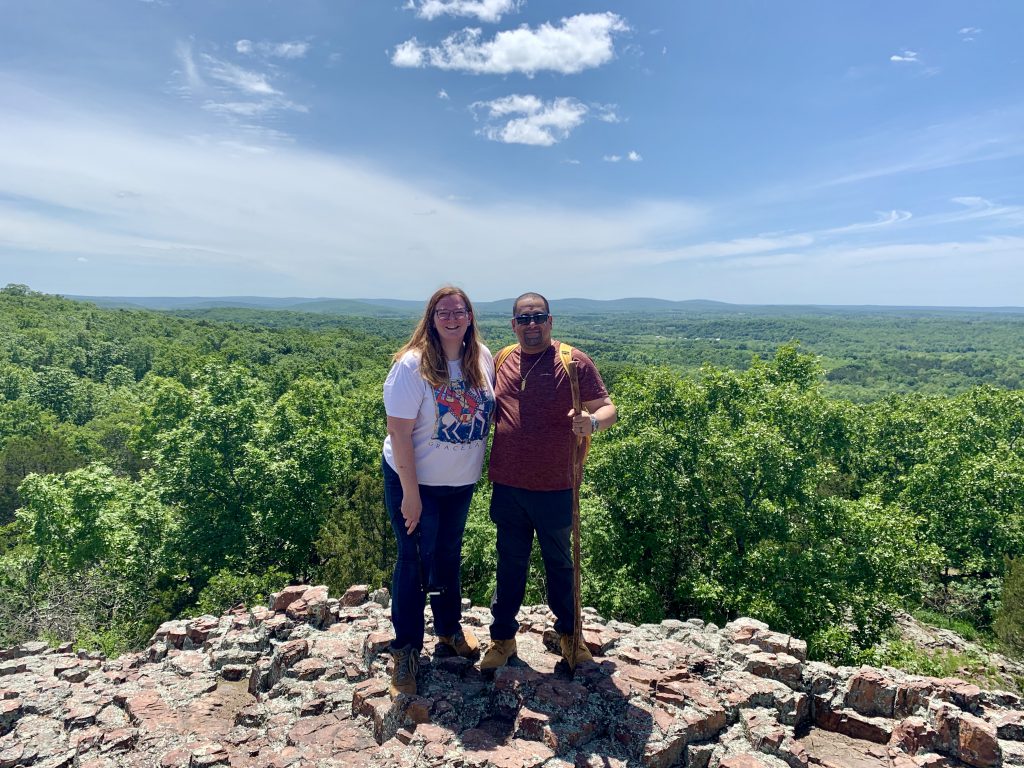 Hughes Mountain Quick Facts:
Located in the Irondale area off Hwy M- it's easy to miss!!
There are no amenities (including no bathrooms), just a small gravel parking lot.
Hughes Mountain is one of my favorites. It is a very peaceful place for me. I go about once a season. It looks dramatically different in each season. The spring brings lovely wildflowers, the summer brings gorgeous greens as far as the eyes can see. The fall boasts gorgeous foliage, and the winter gives you gray tree trunks with the greens of the cedars and you can see the rock all around… I love it.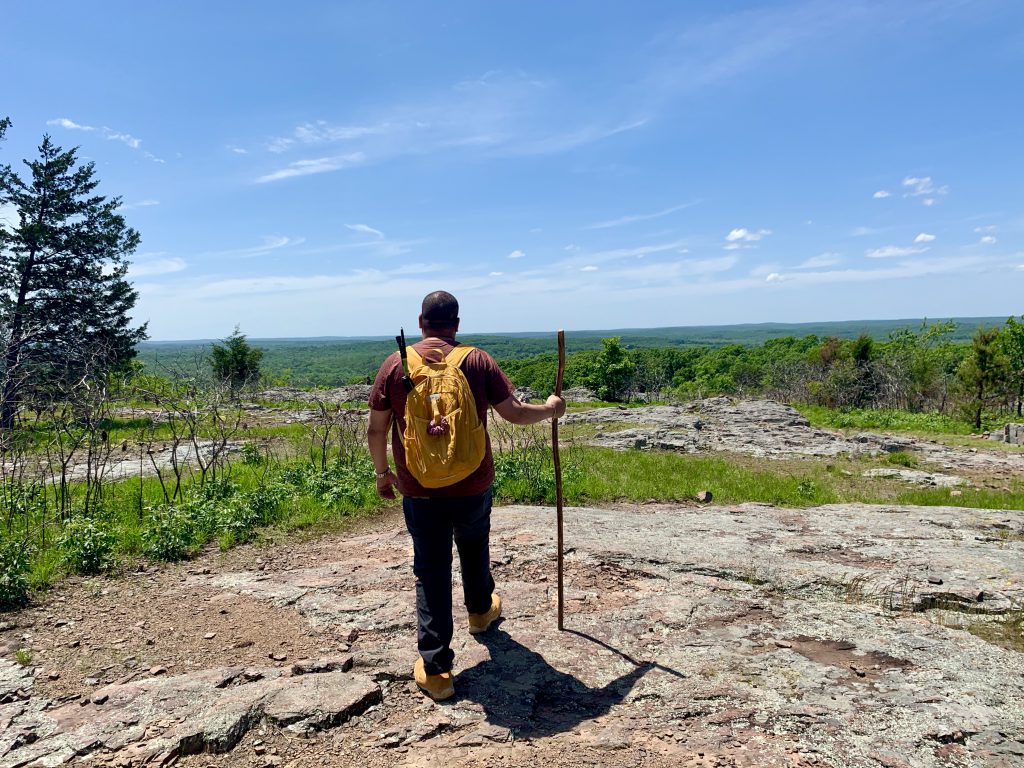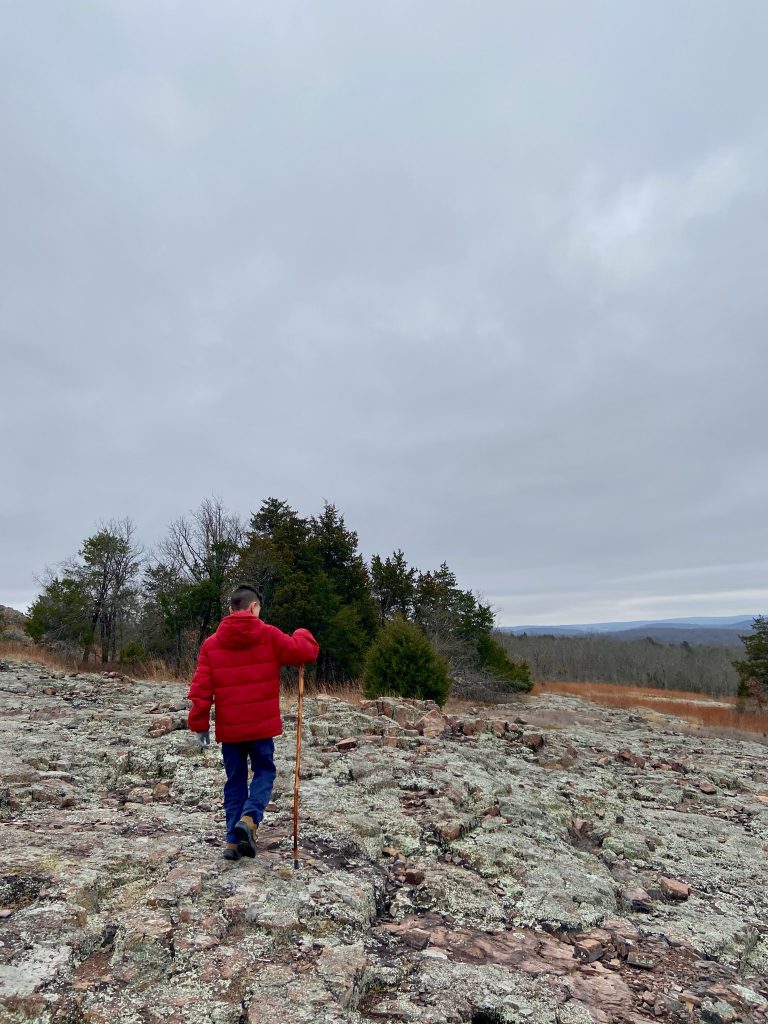 It is rarely crowded, and it is fairly secluded. You can sometimes hear road noise, but not much. It's also located near some other gems, so it is a fun one to add on. But it can also be a destination in and of itself!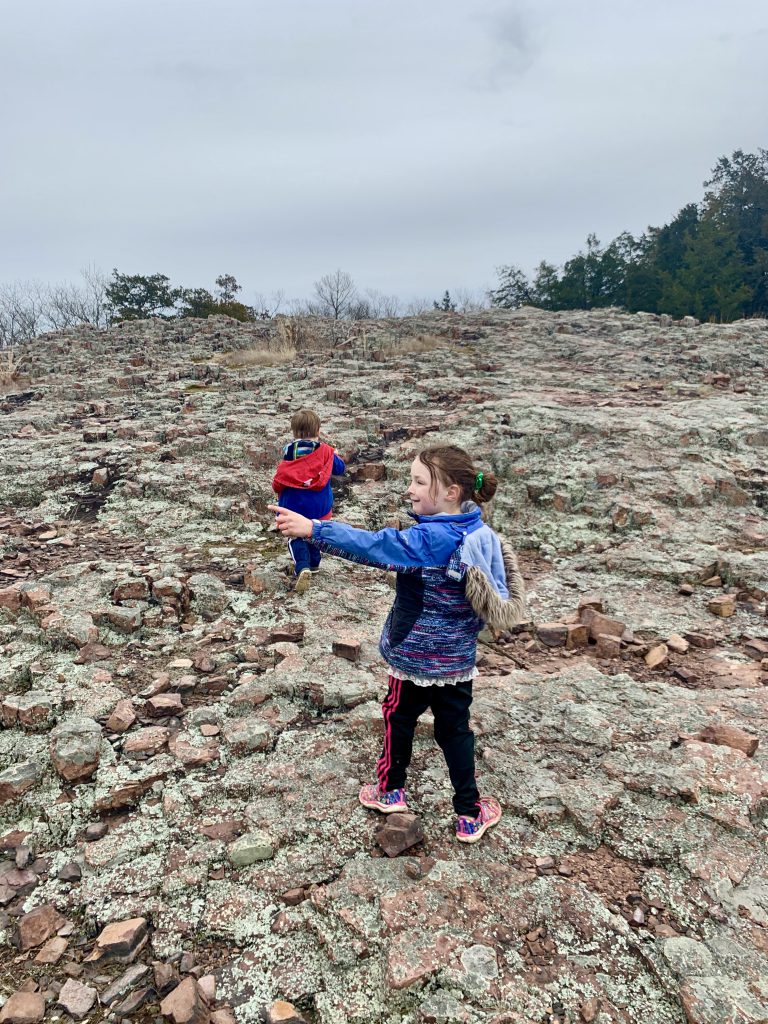 The trail is pretty easy- I have brought my kids with me on several occasions. But I have also brought adults who find it challenging. I would say it's moderate- there are some rugged parts and obviously some elevation. It starts out as dirt trail, then you come across some rocks, then it's dirt once more. If there has been recent rain, there's a little run off.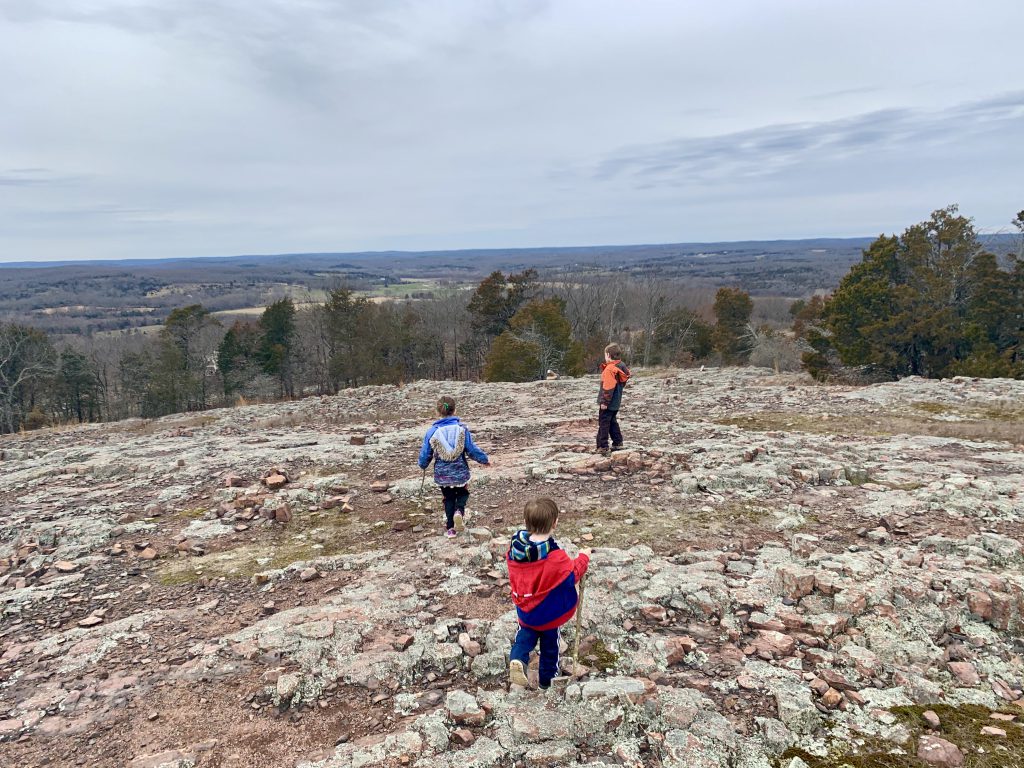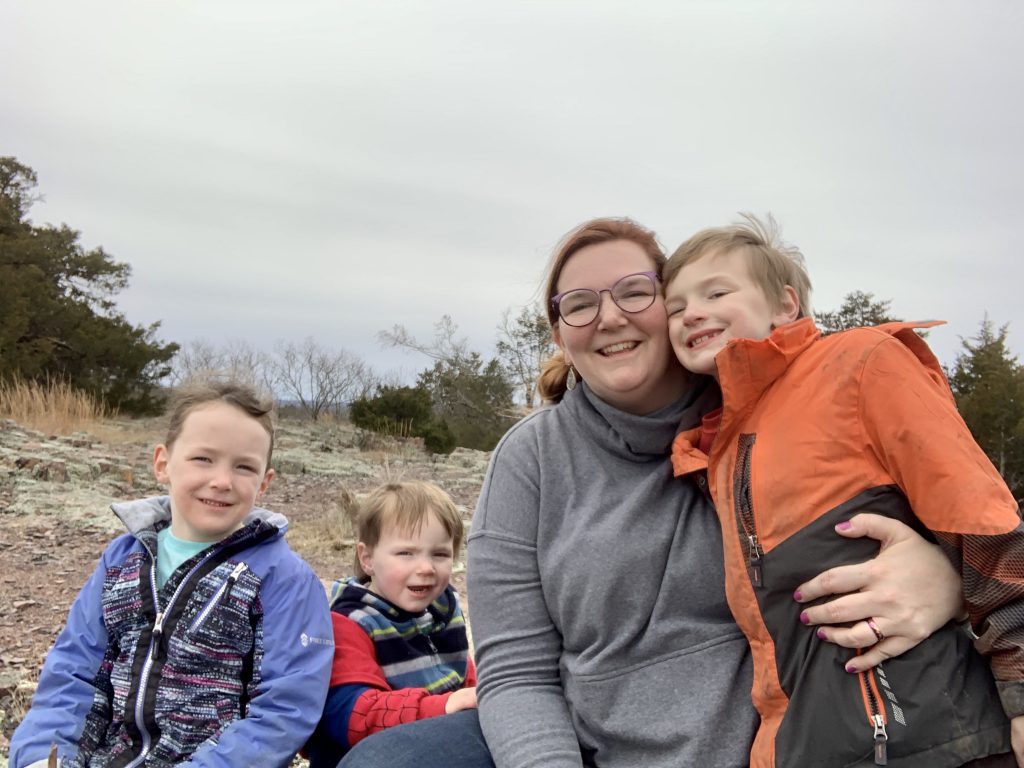 The top of the mountain is beautiful rhyolite. It is pinkish and, being part of the St. Francois mountains, is ancient rock. It forms these hexagonal columns called the Devil's Honeycomb, and it is super unique and stunning. The colors are always pretty, any time of year.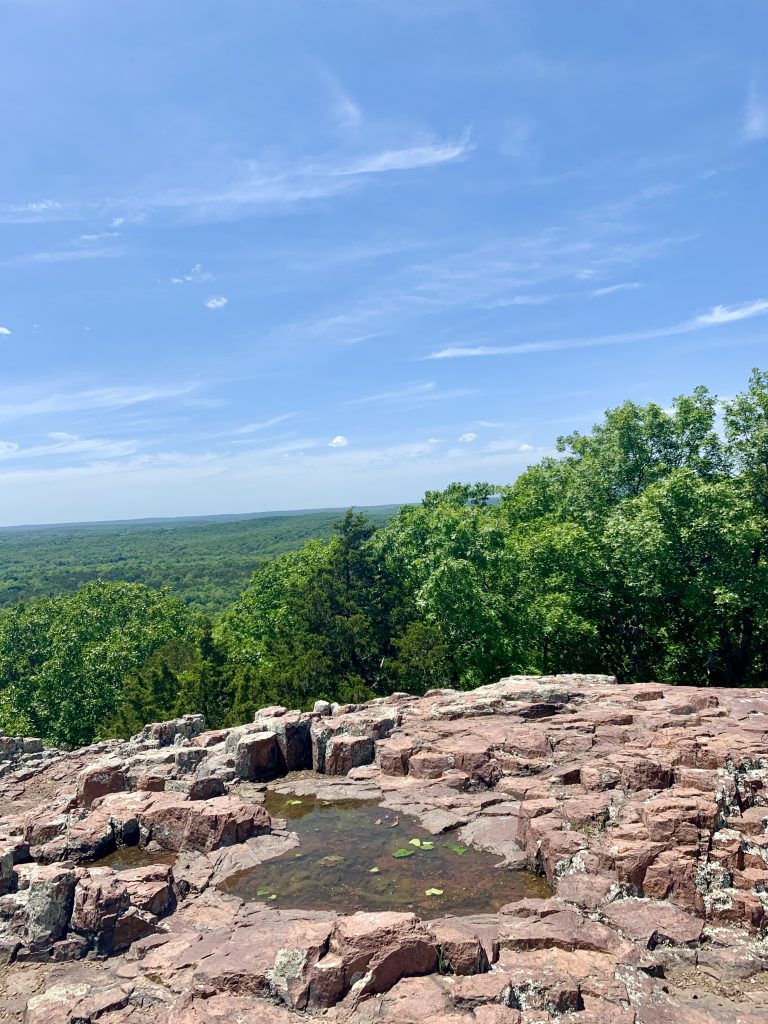 You have a view of the surrounding mountains from the top. Don't stop when you think you have gotten to the top- keep going to see the spectacular view from the top!
Hughes Mountain is a serene place that will delight your senses. Let me know if you go- I'll totally come with you!