Fall. Is. Here!
No doubt about it- the air is getting crisp and this weekend I noticed the leaves beginning to change. I love me some summer, but I welcome the gorgeous changes fall brings. This fall, honestly, I'm a little bummed. I have some obligations that have changed around my custody schedule and we don't have the kids at the same time so our events and calendar have been bumbled around. It's something that can be hard to adjust to- do we do the thing with just the one child, just the three children, and/or the things we typically do on our own we won't do because we don't want to give up a moment with any of the kids. It's a balancing act and this fall, it feels like there's no balance.
BUT! There is still hiking, of course. Fall hiking can be the best- some of those nasty bugs are gone, the trees put on quite a show, and the weather is perfect.
I have in the past published some detailed hikes for the fall season- some of my favorite hikes- and you can find them here:
A few more recommendations that I haven't fully written up but have lots of opinions on:
Elephant Rocks– the famous state park in Iron County, MO. The giant granite boulders are spectacular any time of year, but the foliage around here is incredible in the fall and the views of the surrounding St. Francois mountains blanketed in oranges and yellows make it even more glorious.
Cuivre River– Close to home, this state park in Troy, MO is like a taste of the Ozarks near St. Louis with those dolomite glades, bluffs, and rivers running through it all. There's even a lake with a trail around it- beautiful foliage!
Pere Marquette– You wanna talk about bluffs? Let's talk about Pere Marquette. We always get up there in January for the eagle sightings and festivities, but this Illinois state park is worth the drive in the fall. Take the ferry over, enjoy the sights and sounds, and end with a river-side meal for a fabulous day trip.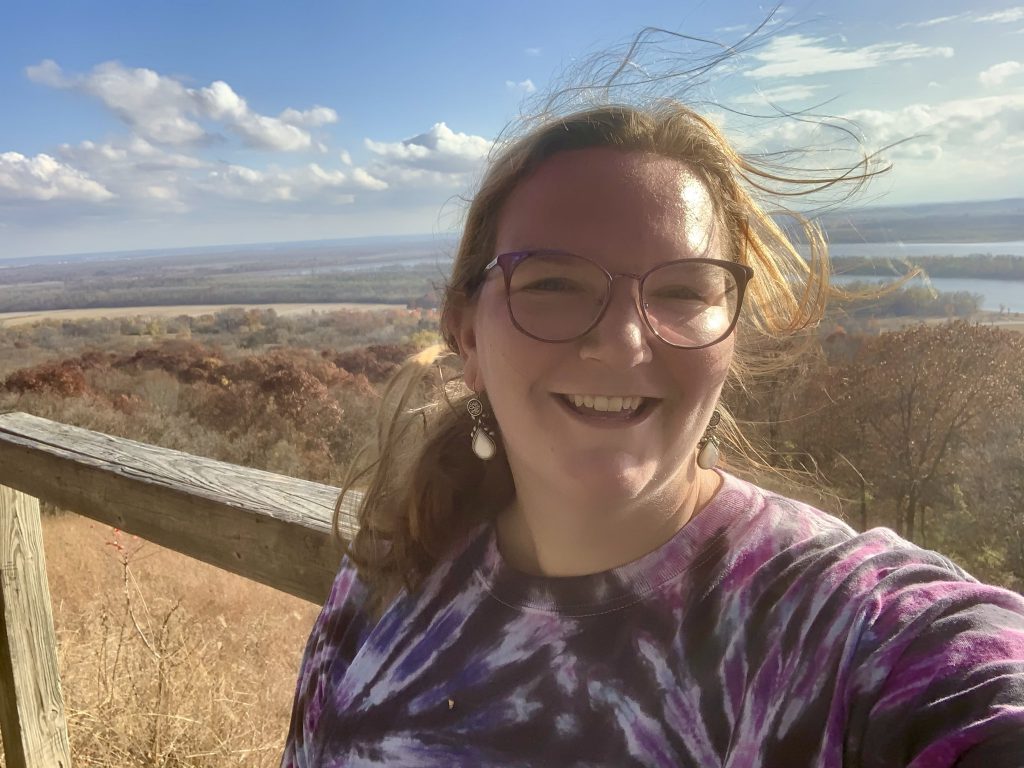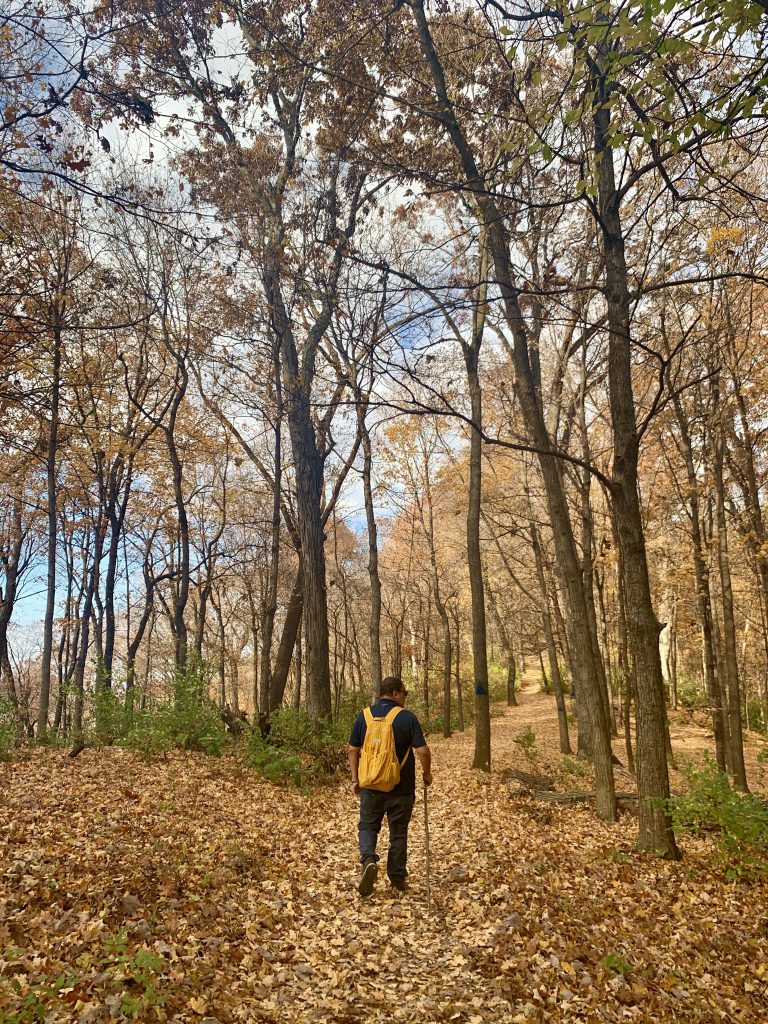 Johnson Shut Ins– not just for summer fun, you know! This Black River shut in is breathtaking in the fall, surrounded by an incredible show the old hills put on.
Let me know where your fall hiking takes you and be on the look out for some fall hike write ups from me! Our hiking year ends on Thanksgiving, so I will publish our hiking year recap then as well!