My kids got quarantined for a couple weeks right after Thanksgiving. There were a few things about this that were less than ideal. Among these was that we hiked that Saturday and then we had to put the kibosh on it for a couple weeks.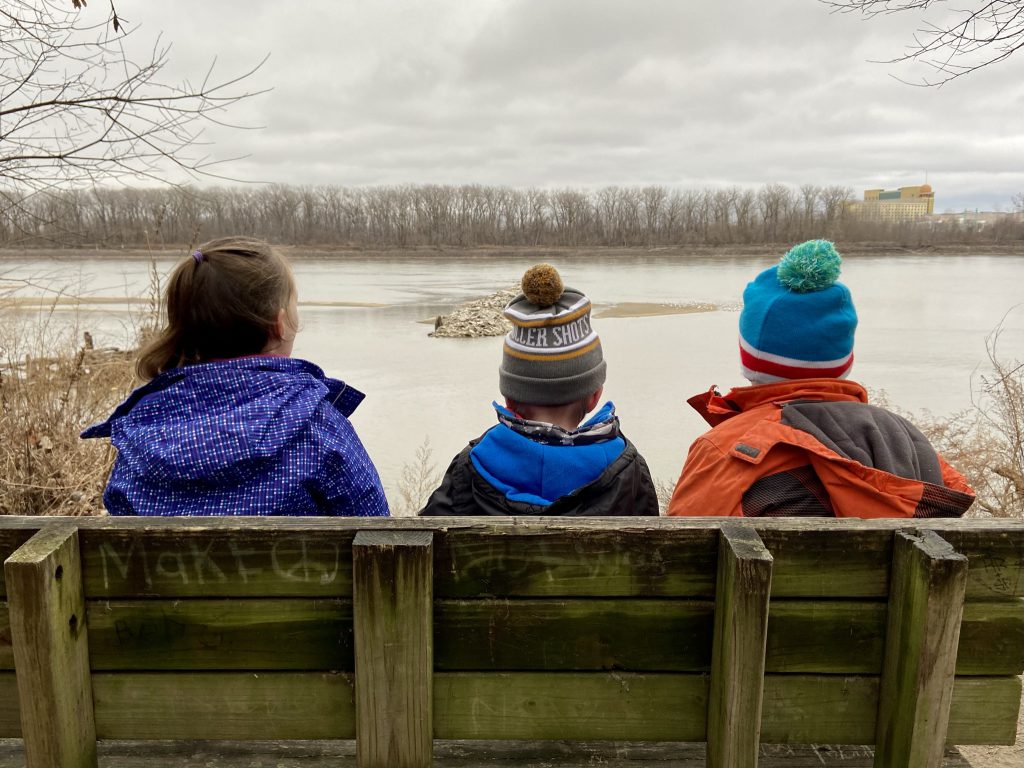 Luckily, we have a lovely backyard with woods and room to play, so they got lots of outside time anyway, but not any proper hiking.
People often ask me if my kids like hiking. They definitely do! But what I will say is that one of my kids usually protests the idea of hiking and then has a grand ole time once we're out there and afterward, talks about how fun and awesome it was.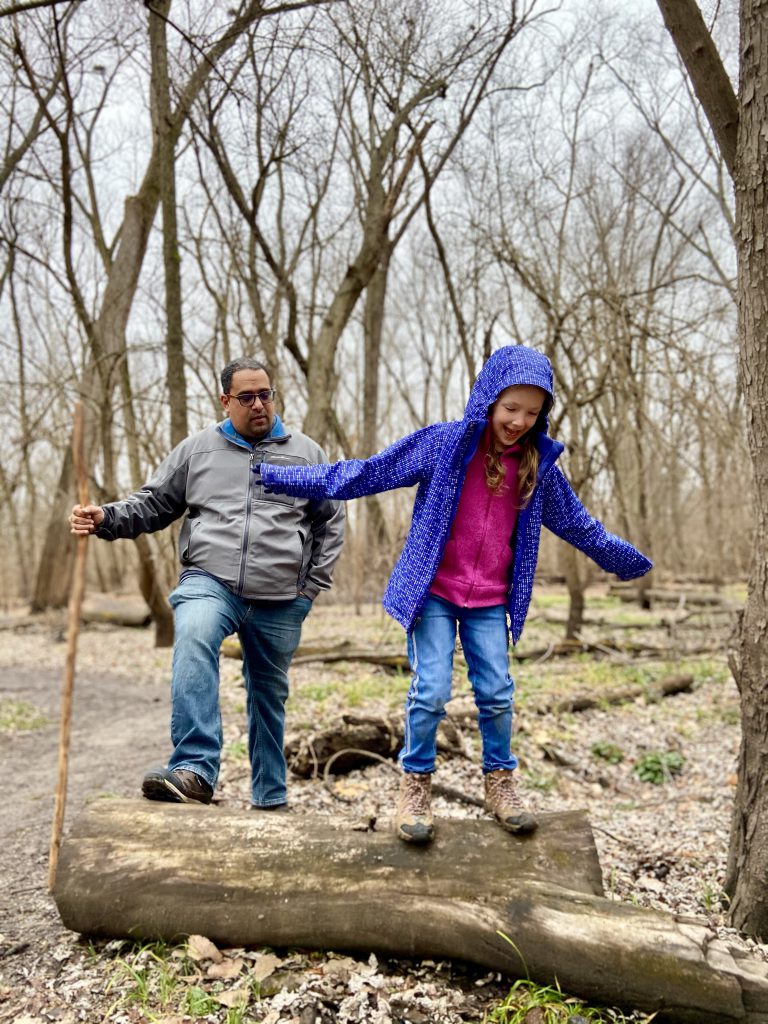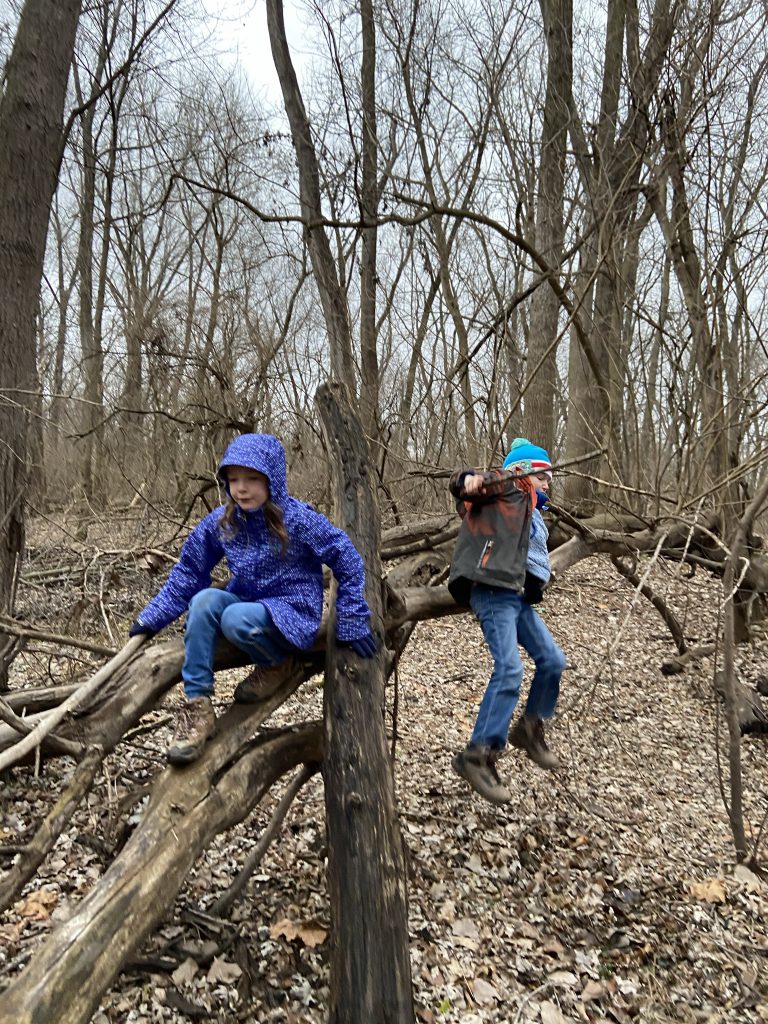 There are lots of games and activities you can entertain kids with while hiking but I never really do them when it's just my family out there. I am very patient to go at their pace, looking at every rock and leaf and acorn cap. They ask lovely questions, they play and imagine, and I love it.
We have gone with other families a few times, ones that want to rush along. Sometimes you do have to usher the children along, but I really enjoy meandering through the woods with my kids and allowing them the time to really engage with nature. I think that's why they don't need additional activities or motivation.
Sometimes we pretend to be animals, we listen very carefully to the sounds to see what we can hear, we try to find certain objects (like a scavenger hunt), but I allow this to be driven by them. It is an absolute delight of my life.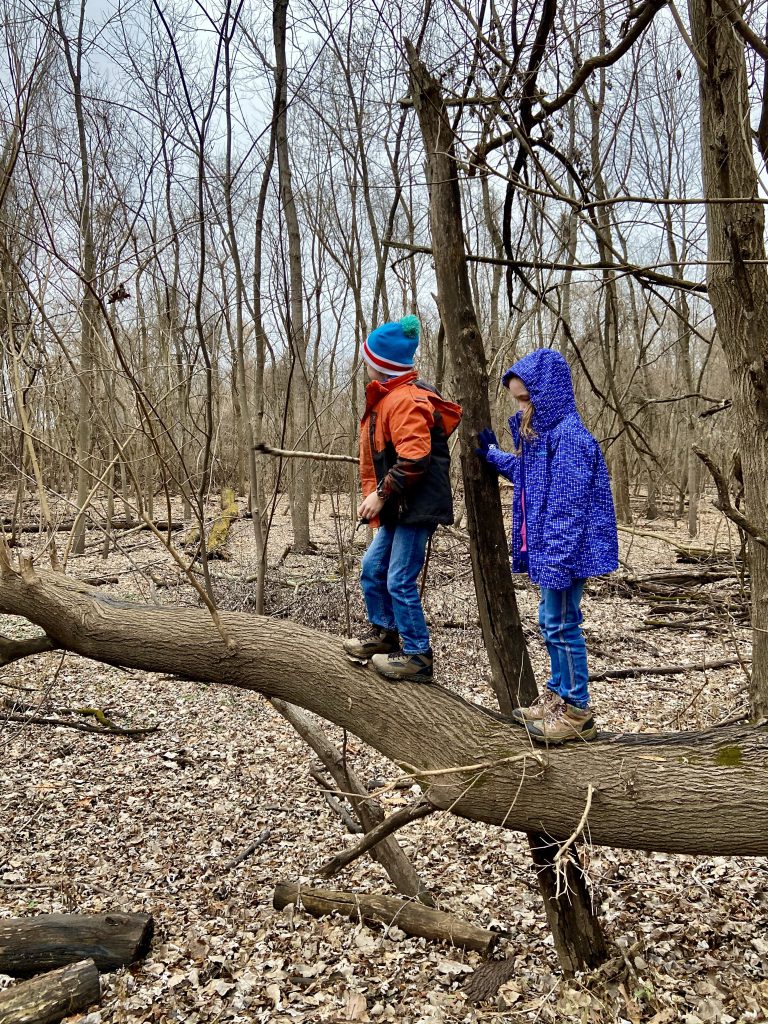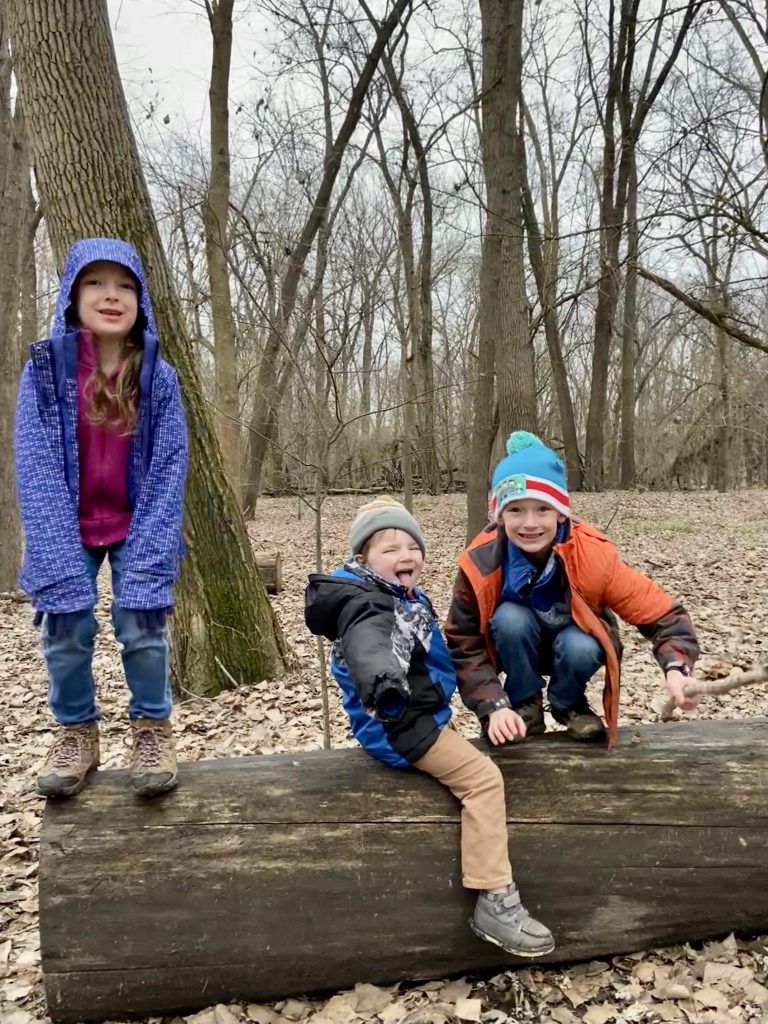 They learn so much about not only nature and their world but also themselves on these excursions. They learn how much they're capable of, they learn to take risks, they learn about safety, they learn about being courageous, they learn about kindness, they learn the value of life. And I learn a ton about them too.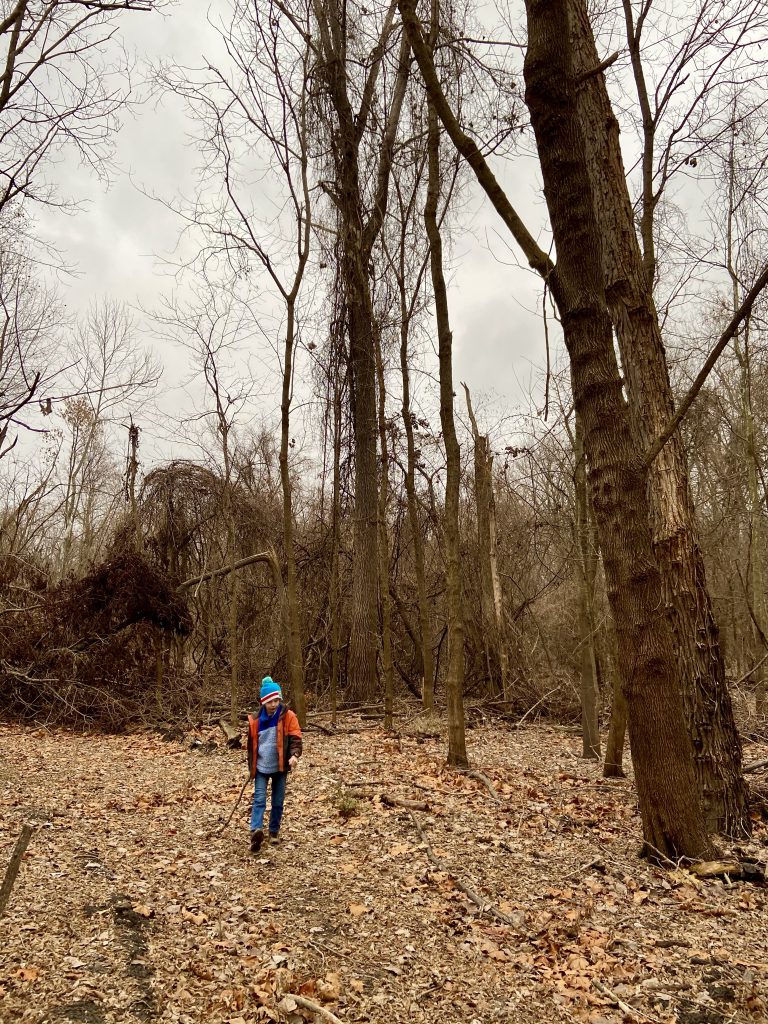 After the quarantine, I traded the week with the kids' dad, so I don't have them the couple weeks leading up til Christmas. Normally, we do a Christmaggedon list of Christmas activities. We couldn't due to the timing and the quarantine, and for a minute, I was a little sad and mad about this. We will do a post-Christmaggedon maybe, or maybe not. Maybe it's just the year and time to chill out? I'm bad at that. 🙂
All this to say that we were happily back on the trail last weekend, and I was once again reminded how important hiking is to me and my wellness and to my kids as well.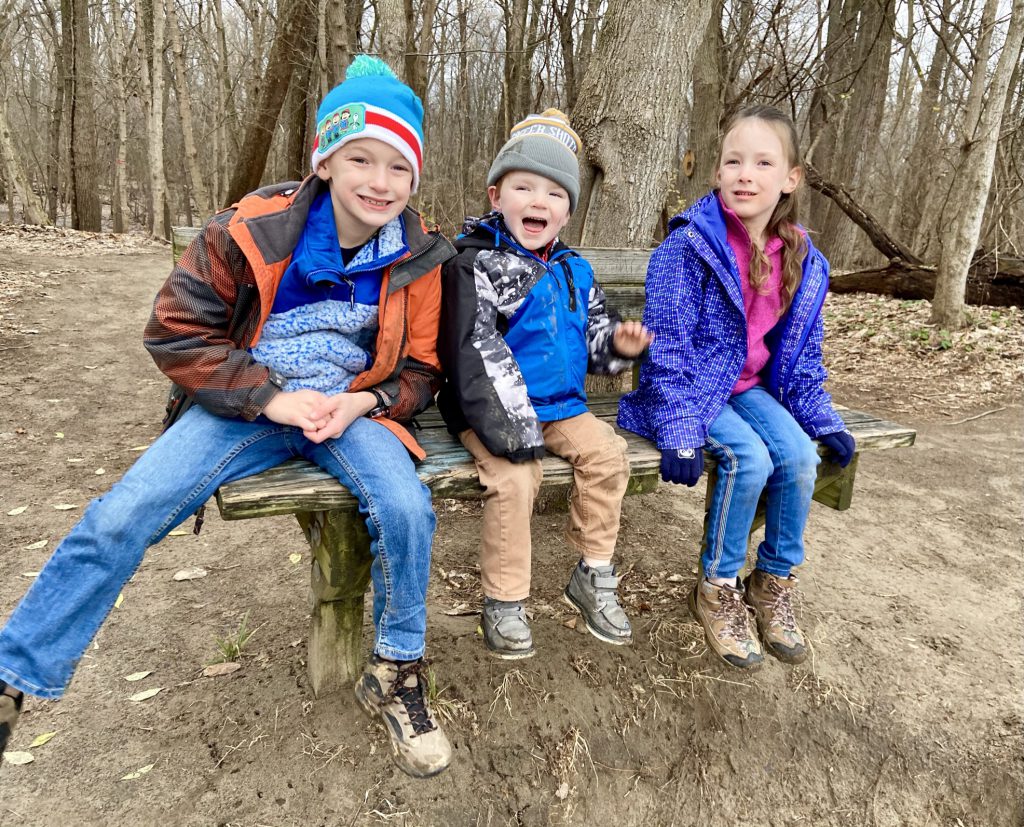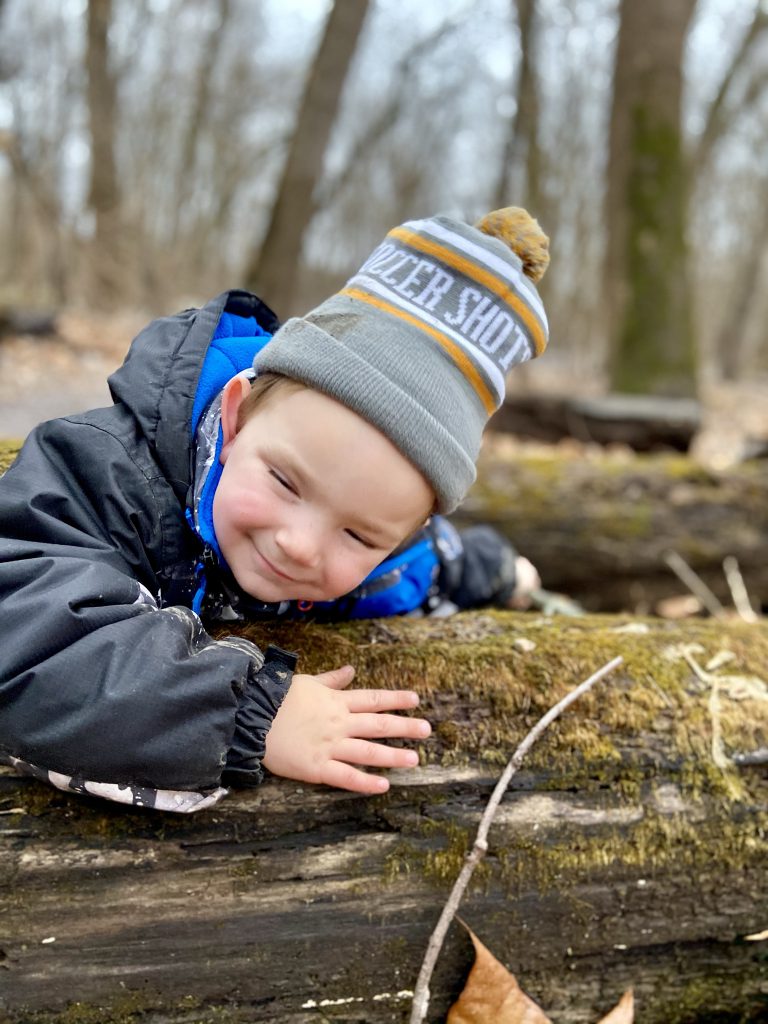 We went to Bangert Island, which is lovely and is sometimes flooded out, so this was a perfect time to go. There is lots of road noise, but my kids love the woods and the river views, as well as being able to see the bridge and the casino. It's also completely flat, so littles and beginners do very well here.
It's located very near highways 94 and 70 in St. Charles and is maintained by St. Charles County Parks. It is a loop with some interconnected trails, so you can really make the hike as long or as short as you like. Close to home (for us) and is great for an after school walk in the woods before it gets dark, as it gets dark so early in the winter. We sure enjoyed it!