We had a gorgeous Sunday, so of course, we had to spend it outside. We had a leisurely big family brunch- one of my favorite things to do on the weekend- followed by a hike at Babler and then a visit with my parents, who live near Wildwood.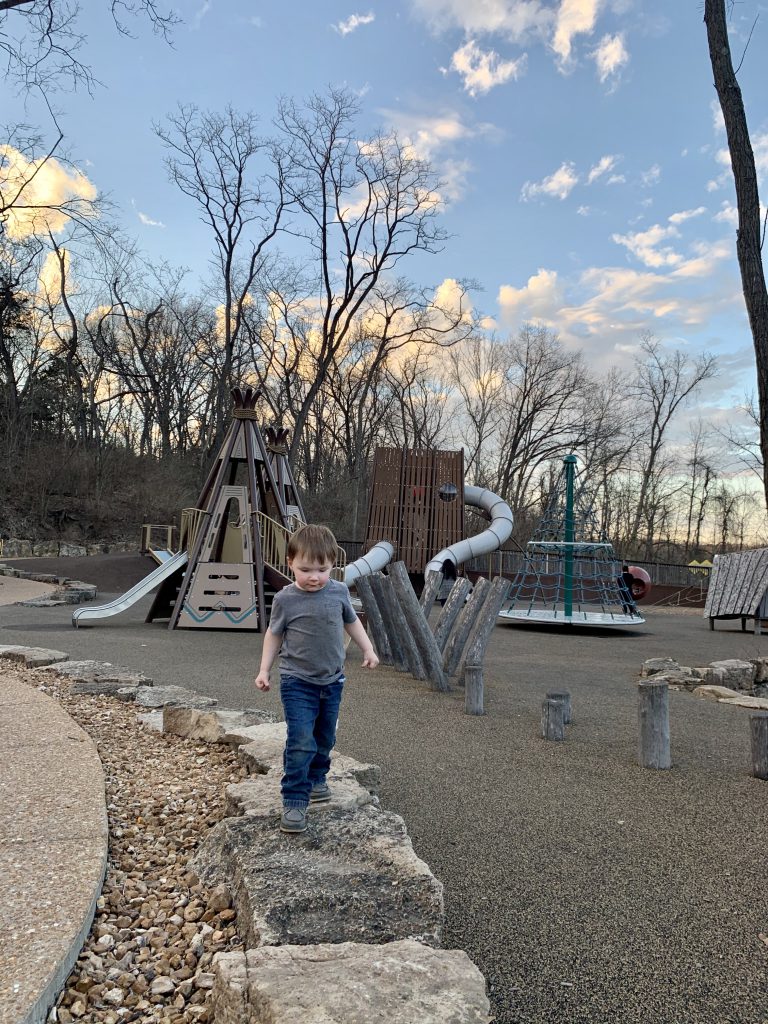 Wildwood Community Park is located near 109 and 100. It's kind of hidden off the road just west of 100. It's on the right if you are coming westbound on 100. It's fairly new, and it's really nice. It has a gorgeous Pavillon and nice bathrooms. It's all accessible too, even the tallest tower and slide. It always warms my heart to see my dad playing with my kids, but it was very special to see my dad be able to access all the places the kids wanted to go.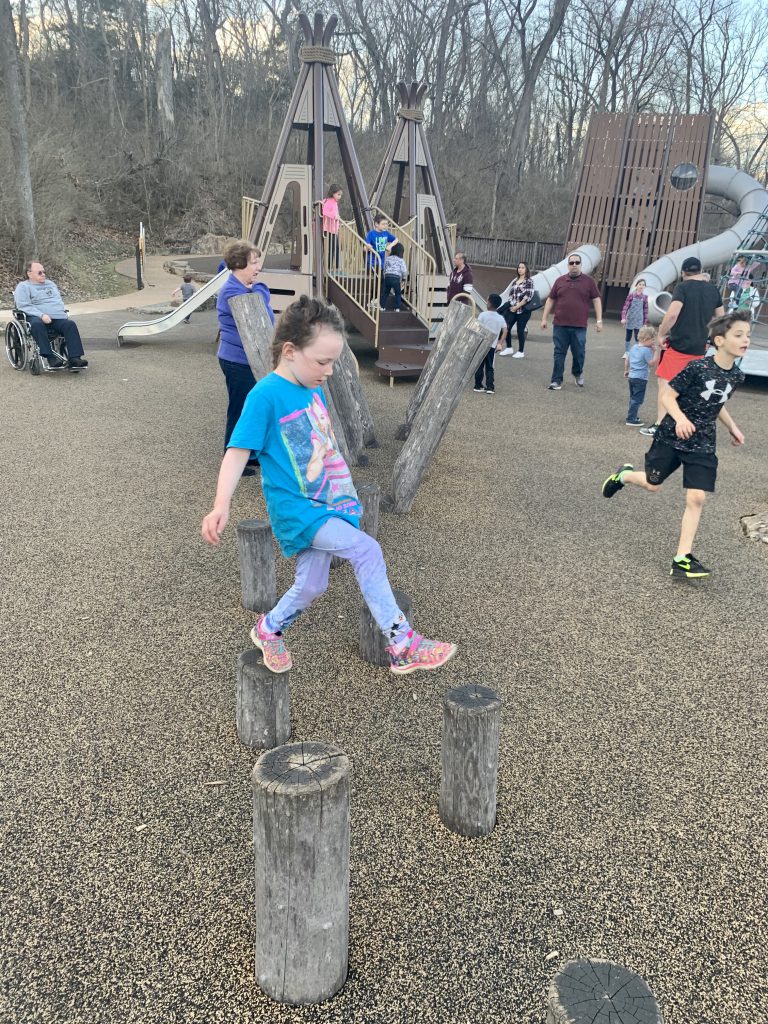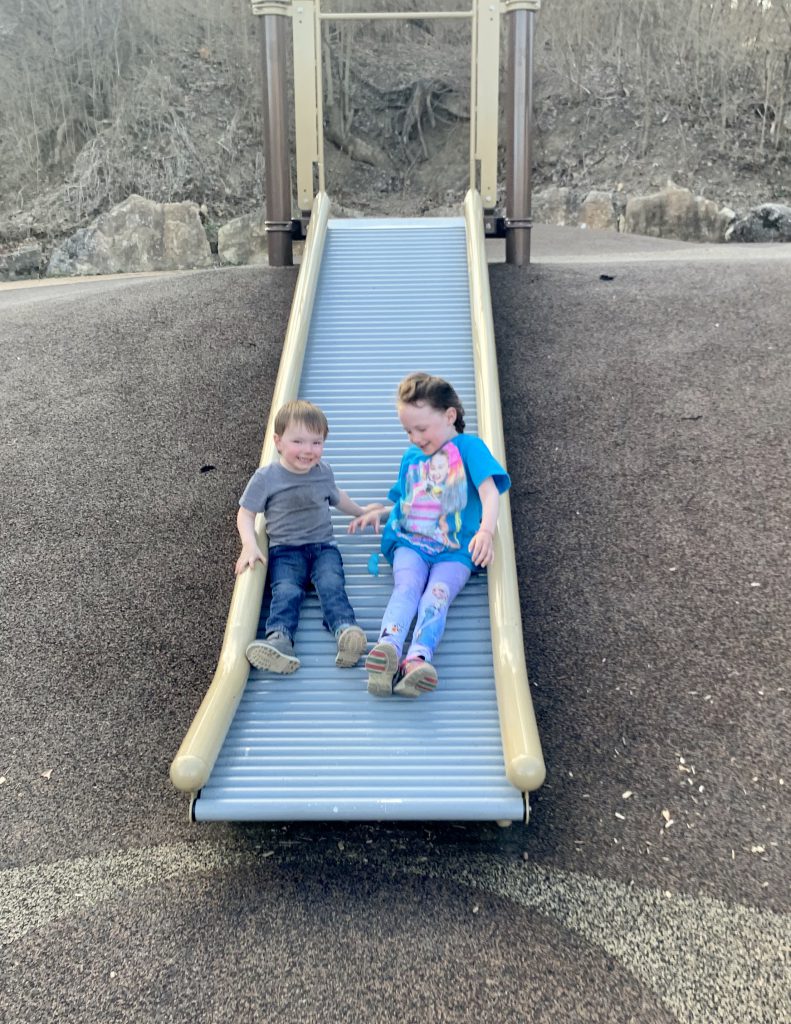 The playground has a ton of activities for all kids big and small. We had four kids from a newly turned three year old up to a ten year old, and nobody ran short of things to do. The playground is nature themed and it's surrounded by woods, which I love. A creek runs by it as well, and this is easily accessible- no climbing, sliding, or scrambling necessary to get down there.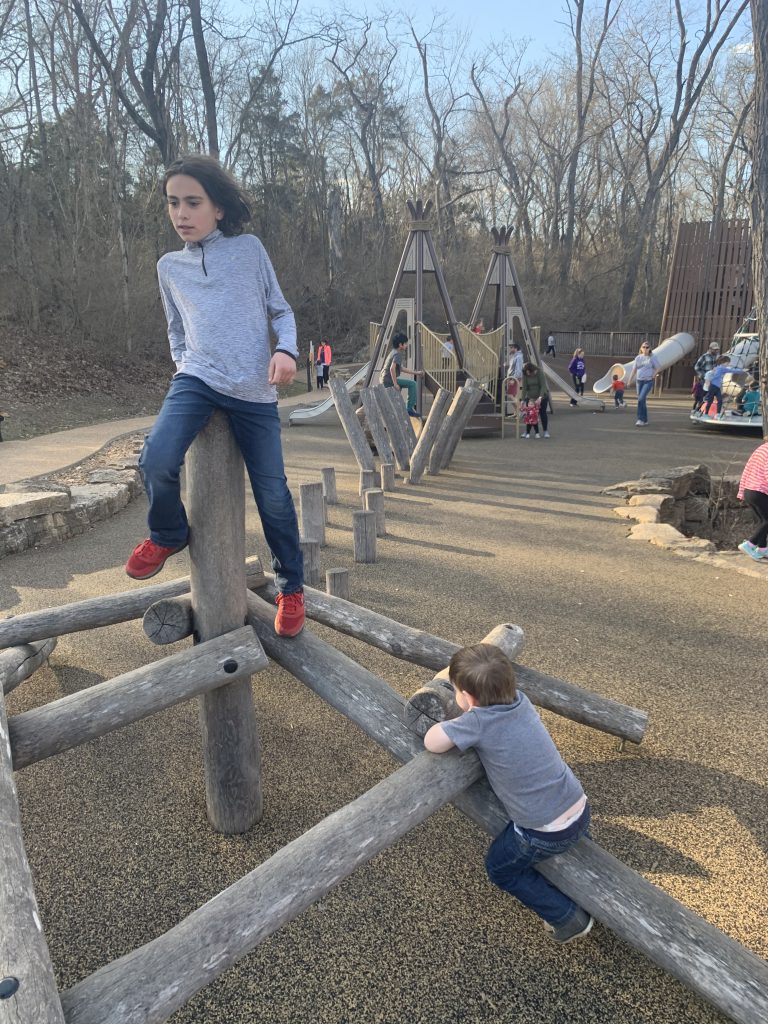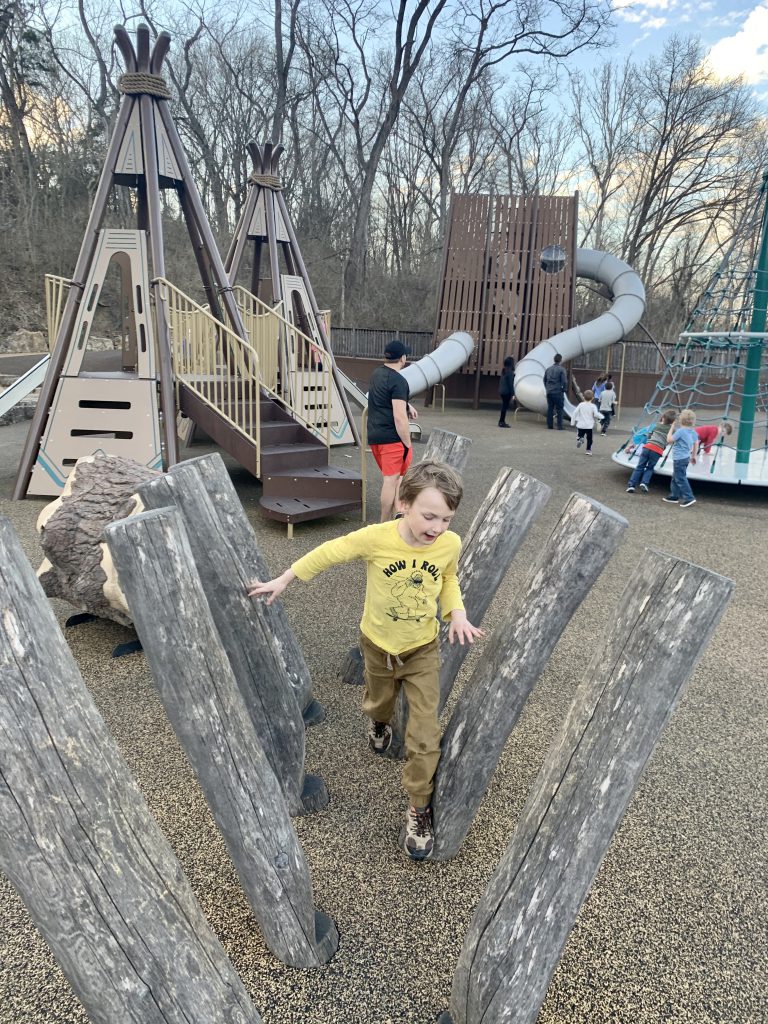 The playground has a tall structure with climbing apparatus and two tube slides. There is a ramp to get to the top, so this is accessible for all as well. There is a typical climbing structure with steps also and metal slides on both ends. It has tipi shaped structures connected by a metal bridge. There's a roller slide, an obstacle course type climbing structure with monkey bars, a few swings, a unique round swing, a merry go round with climbing structure, a web-like rope climbing structure, two climbing walls connected with rope net, some log-type climbing structures, a ball that spins and sways- so much! It's aesthetically beautiful and very fun and functional.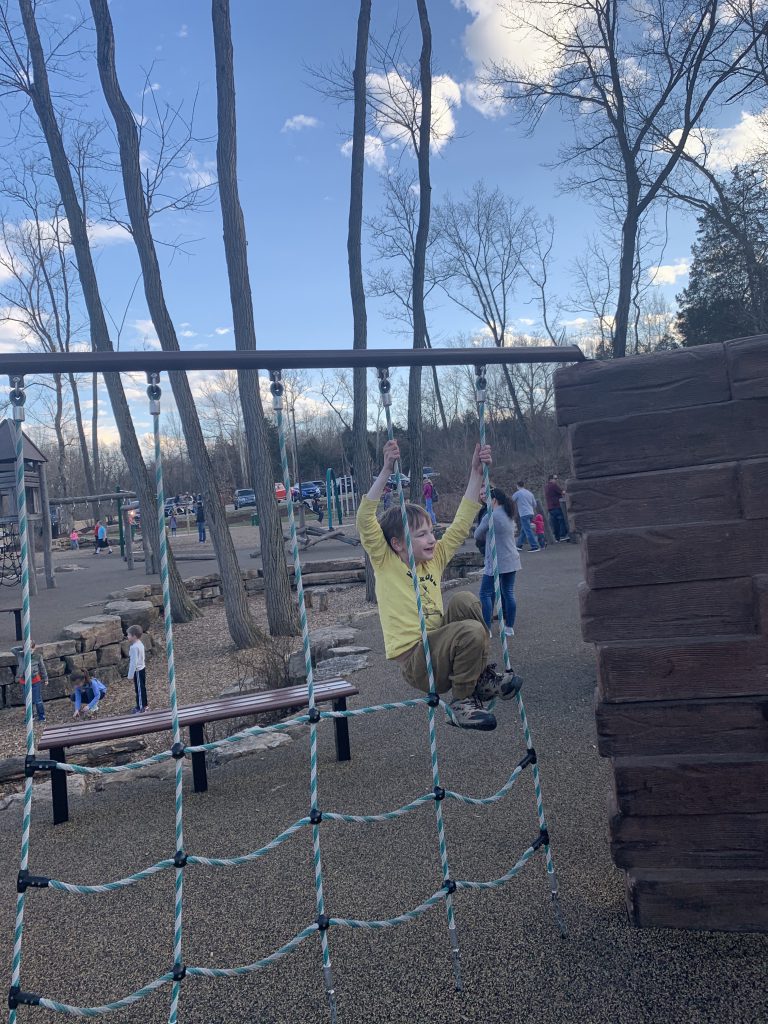 It is pretty large and so I was glad to have a man-on-man D for our trip. :). There were lots of families there and it was pretty crowded because it was such a nice day. But as dinner time approached and the sun started to get low, it emptied out and eventually, it was just us.
I've been here a couple times and we will definitely be back!