Last year, we went to Pickle Springs three times- once by myself and twice with the kids. This is one of my favorite trails, along with the rest of the world. However! There are still people who have not explored or discovered this trail, so I wanted to share.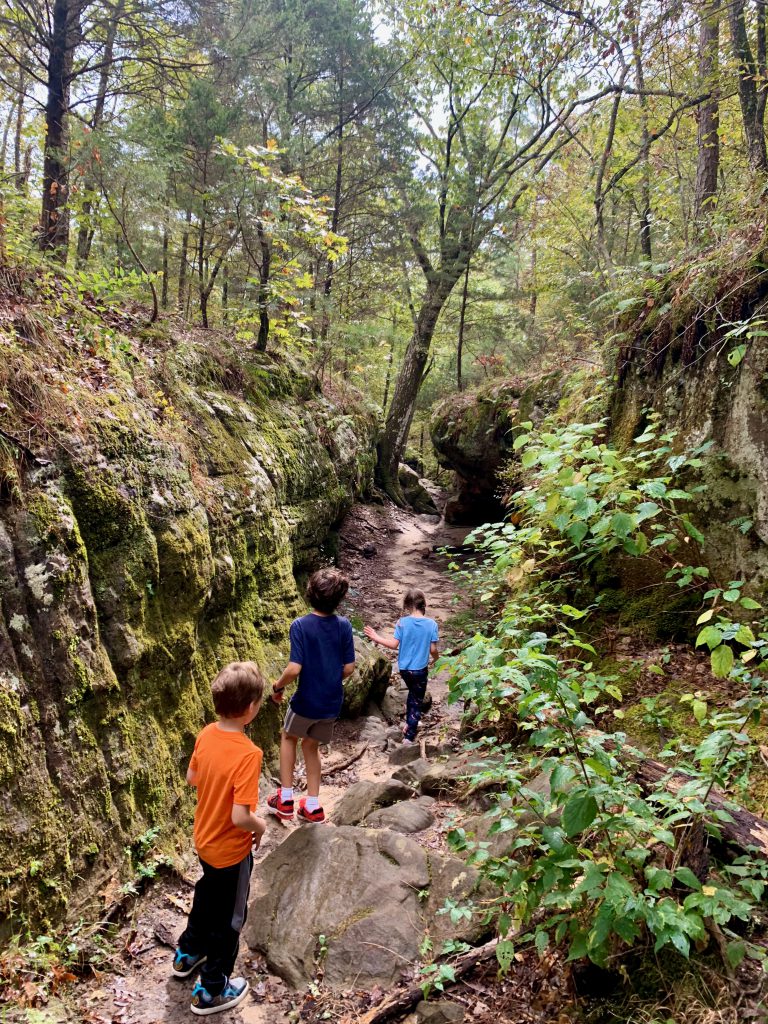 Pickle Springs is a National Natural Landmark a little bit over an hour from St. Louis. It's full of unique and impressive geological features that will amaze including waterfalls, sandstone arches, rocky glades, and box canyons. The diversity along the trail is stunning. I'd say it's so many things I love about this part of the state in one hike.
Last year, we went in winter, spring, and fall and it was delightful every time. In the winter, we got to see the waterfalls flowing. Fall was my favorite hike though, with the kids climbing and exploring the rocks- we had a blast! It was still very hot in September, and the leaves hadn't begun changing. So really, it felt and looked like summer. It looked like a fairy forest- green and lush and with giant rocks and waterfalls, we could play all day.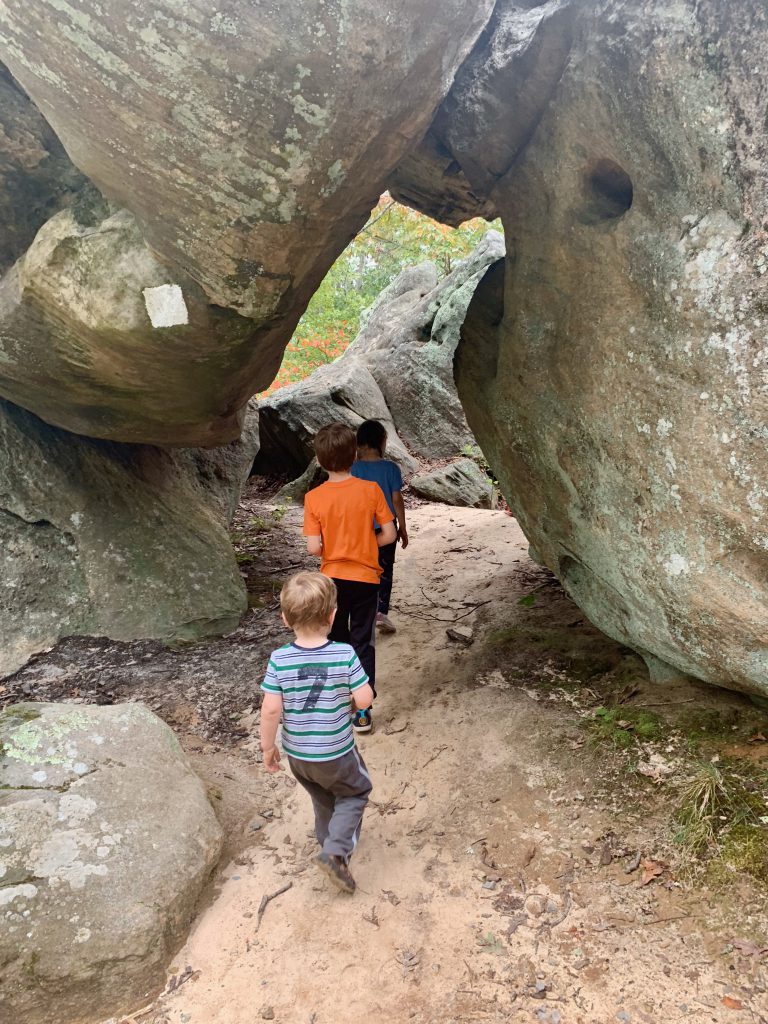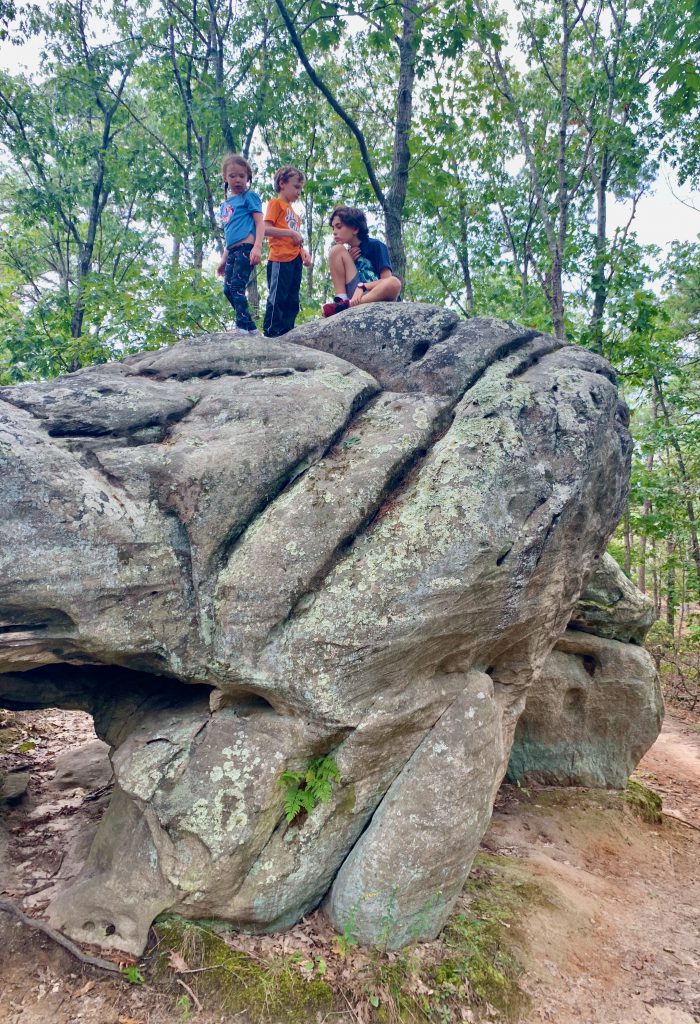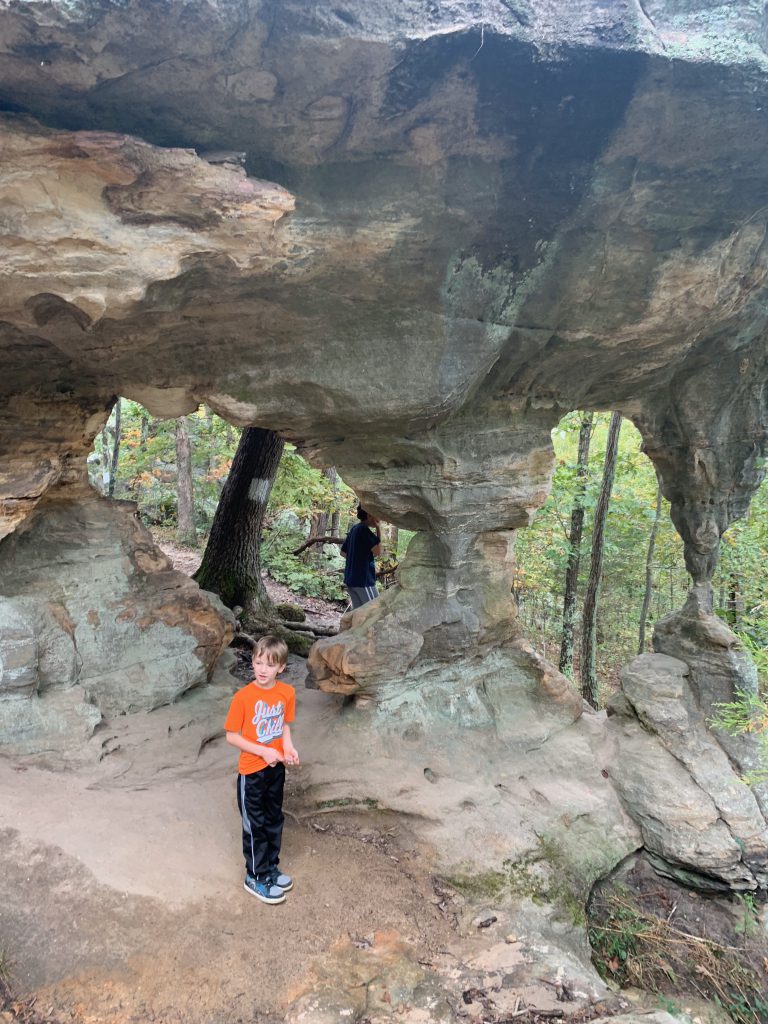 They found it very meditative and contemplative as well. 🙂
The trail is a loop about two miles long with elevation gain of a little over 300 feet. It's well-marked in my opinion (though some online say they have gotten turned around) and there's a map at the beginning of the loop which names some of the geologic features- the ten year old really enjoyed using the map to identify some of the features we saw along the way.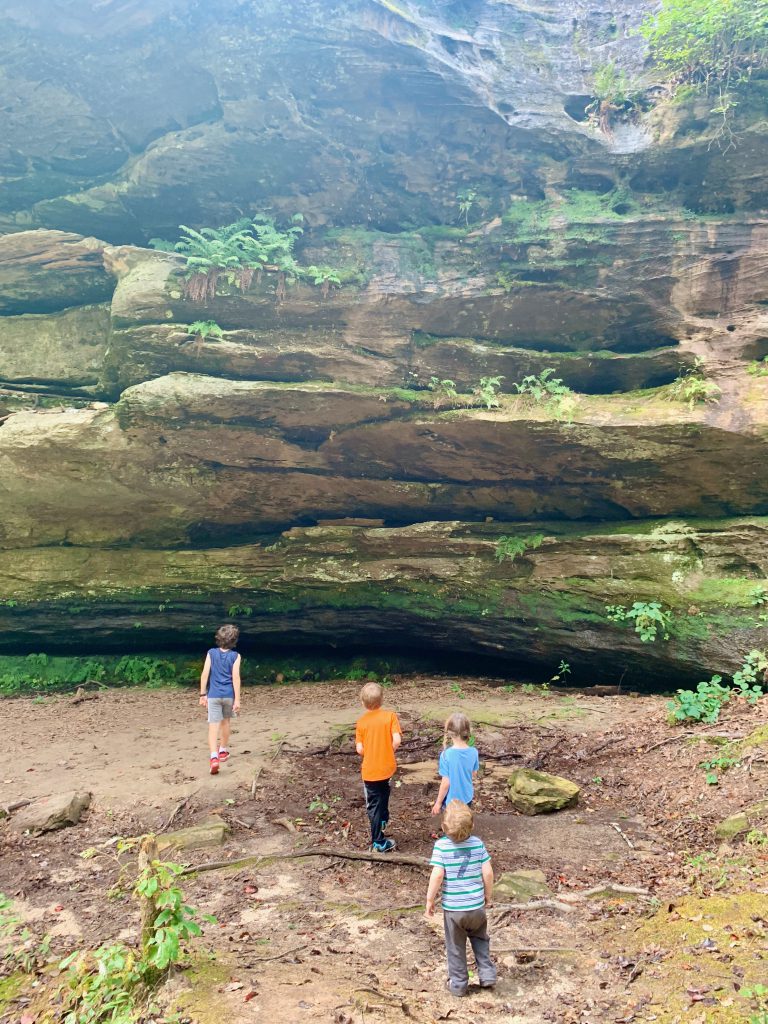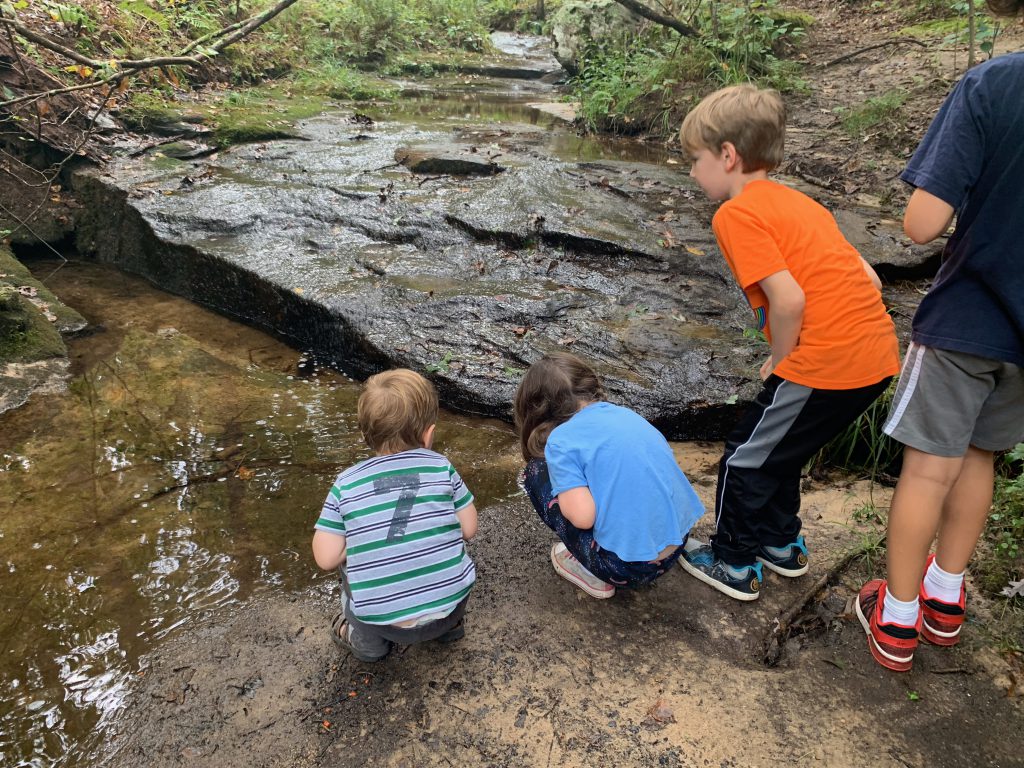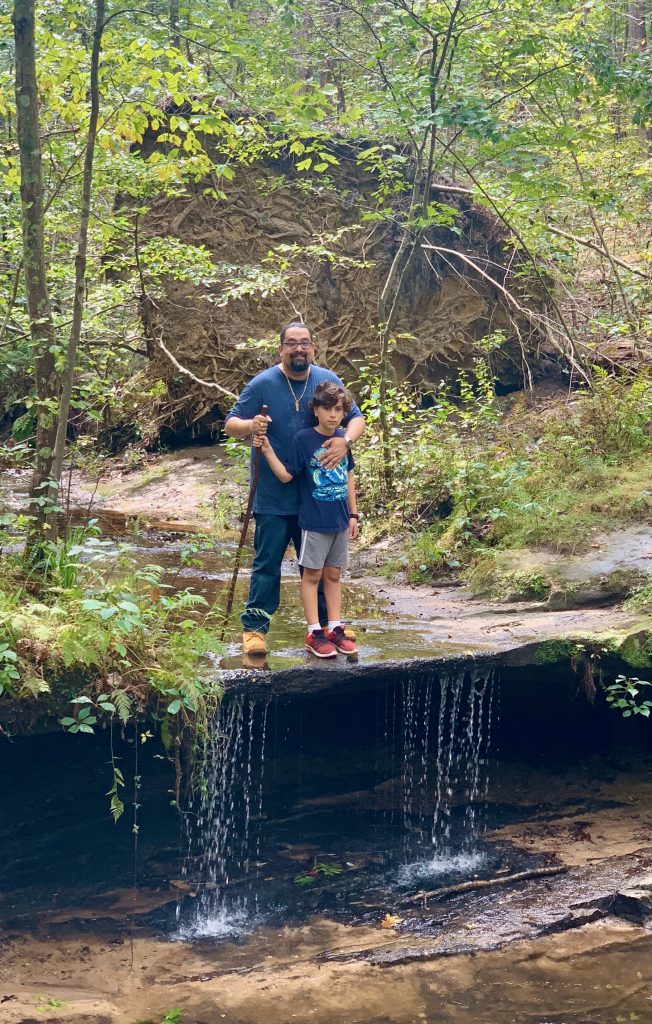 On my February trip, we saw no one else. It was also very foggy, eerie, and otherworldly. Really a special time to be there. On my solo trip in the springtime, I saw two men- military guys who were training with packs on their backs. On our late summer trip, we saw a few other families, but it wasn't crazy. I know I have heard that it can get crowded, though. There is a fair sized gravel parking lot, and street parking sometimes has to be an option I have heard, though I've never experienced it at that capacity.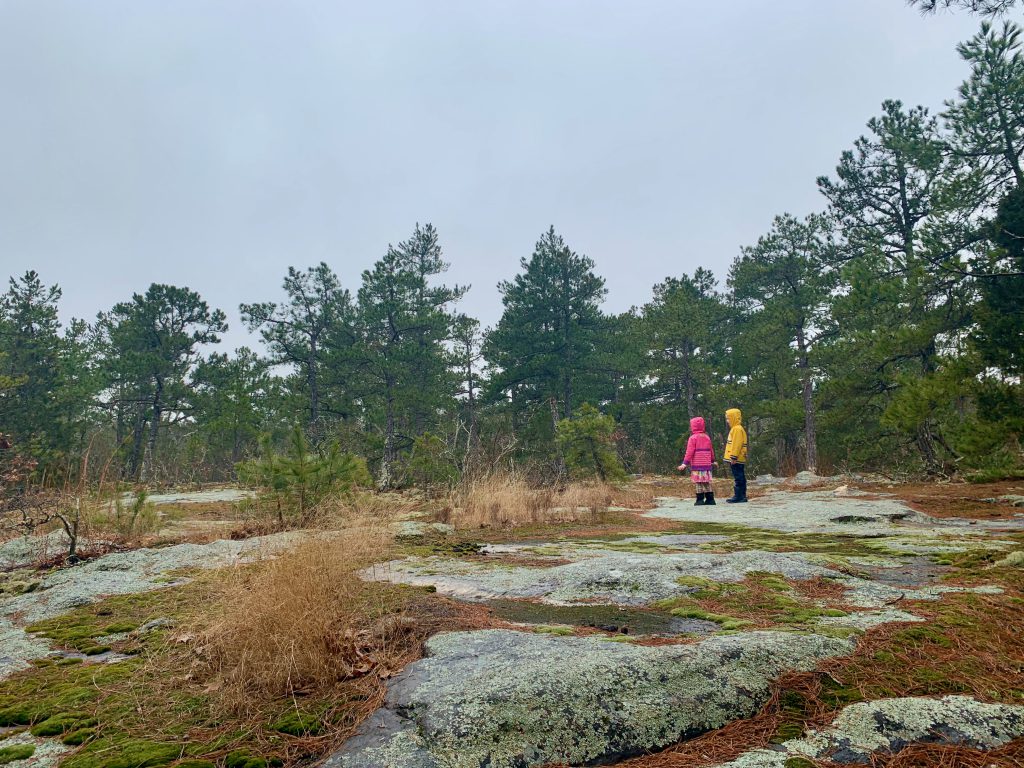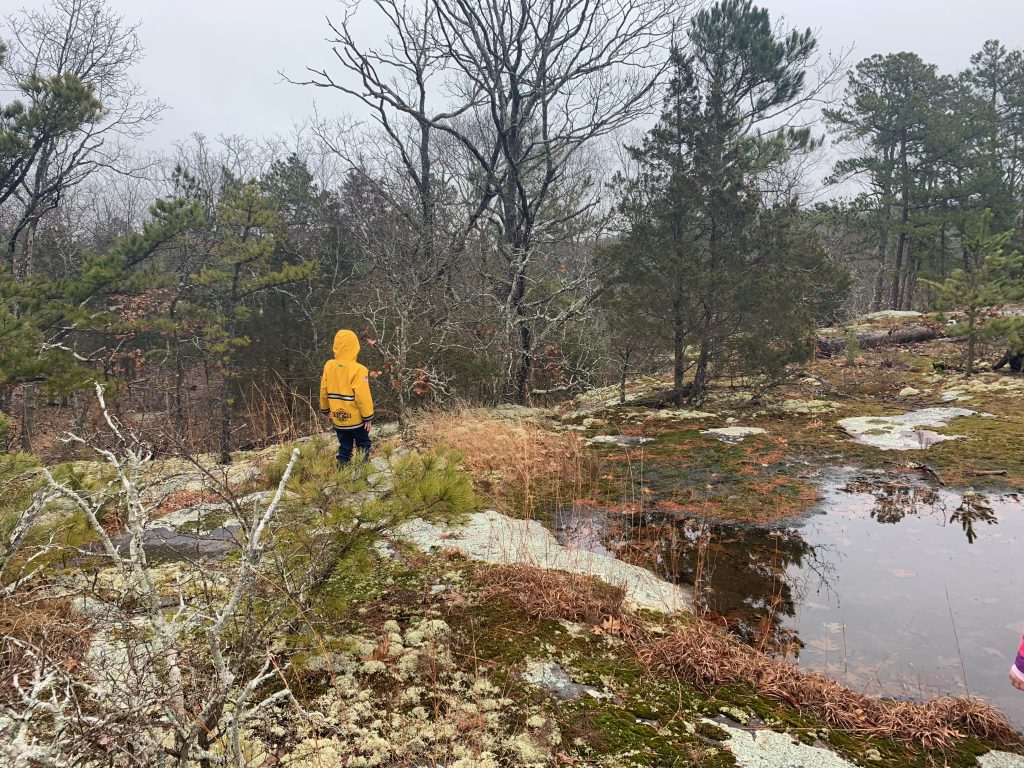 For us, it was great for all ages. We took four kids ages 2 to 10. It's rated moderate, and I would agree with that rating. When it was hot, it was not the easiest hike for the kids. But we took our time and explored everything- this helps. For me, solo, I went at a good pace and it was a moderate hike for me too.
Pickle Springs is very popular for a reason- do yourself a favor and get down there if you haven't in a while or if you haven't ever. I'll go with!